text and images in this post courtesy of the project "From Intangible Expression to Digital Cultural Heritage".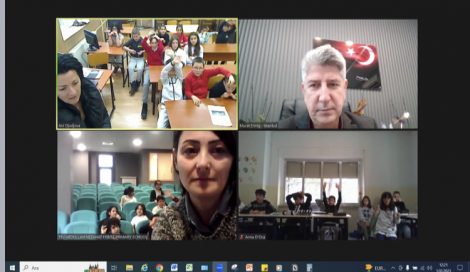 Erasmus+ Project "From Intangible Expression to Digital Cultural Heritage" includes partners from Turkey, Italy and Bulgaria and aims at boosting introduction of national as well as European intangible cultural heritage subjects with innovative technological methods in primary schools.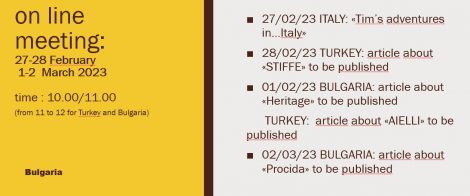 On 27th of February the team had its first meeting. One the first day of the event started with a story of Tim's Adventures in Italy, duty of the Italian partner. During the visit to Italy the team did their activities while visiting many cultural sites.
On the second day of the meeting Turkey team had to write an article about The Caves of Stiffe, which the team visited on its fifth day in Italy. The article was read by the participants from Turkey and it was shared with the other partners.
On the third day of the meeting both Turkey and Bulgaria teams had the pleasure to write articles about the places which had been visited during the first horizontal meeting in Italy. Firstly Bulgaria team shared their article about Celebration of European Cultural Heritage, and with the help of this article an opportunity to remmeber The Celebration of European Cultural day was given, taking place in Italian school Instituto Comprensivo "B. Croce". On this same day every group presented their culture to the others, displaying their stands presenting materials from each countries, such as traditional  games, folk dances, foods, costumes and so on.
Afterwards Turkey team gave some information about the fascinating  village Aielli, which they visited trying to find wall paintings by different artists with a map, like a orienteering game. In Aielli  the team also visited the Astronomical Observatory tower, "Torre Delle Stelle".
On the last day of the meeting Bulgaria team presented their article about the Italian Capital Culture 2022, Procida.
You can find out all the articles that were shared on the online meeting by following this link.