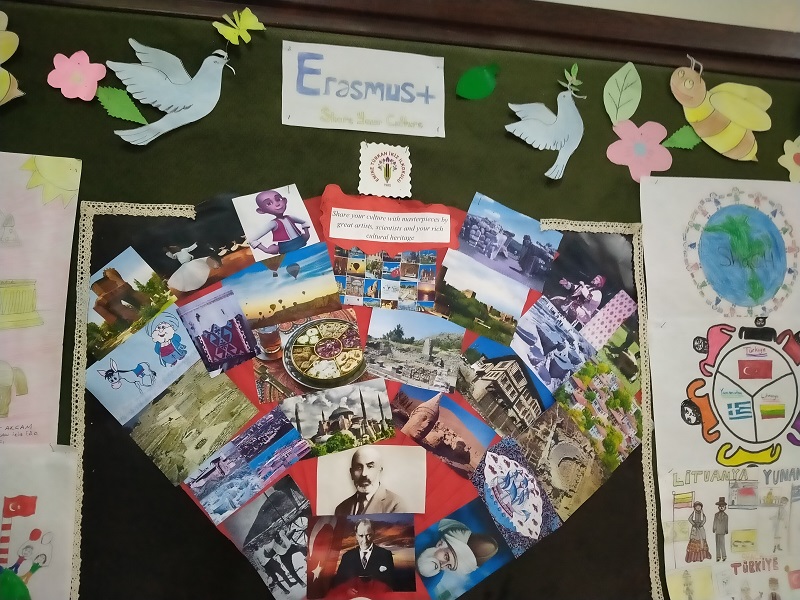 text and all images courtesy of the project Share your Culture.
Erasmus+ project activities carried out by three partner countries have started. The project carried out by Lithuania, Turkey and Greece is called "Share your culture".
The first virtual meeting was organized by the 4th Primary School in Nafplio, Greece from 23rd to 27th of May 2022. It was attended by 20 teachers from the partner countries (10 teachers from Lithuania and 10 from Turkey) as well as 10 Greek teachers who organized the virtual meeting.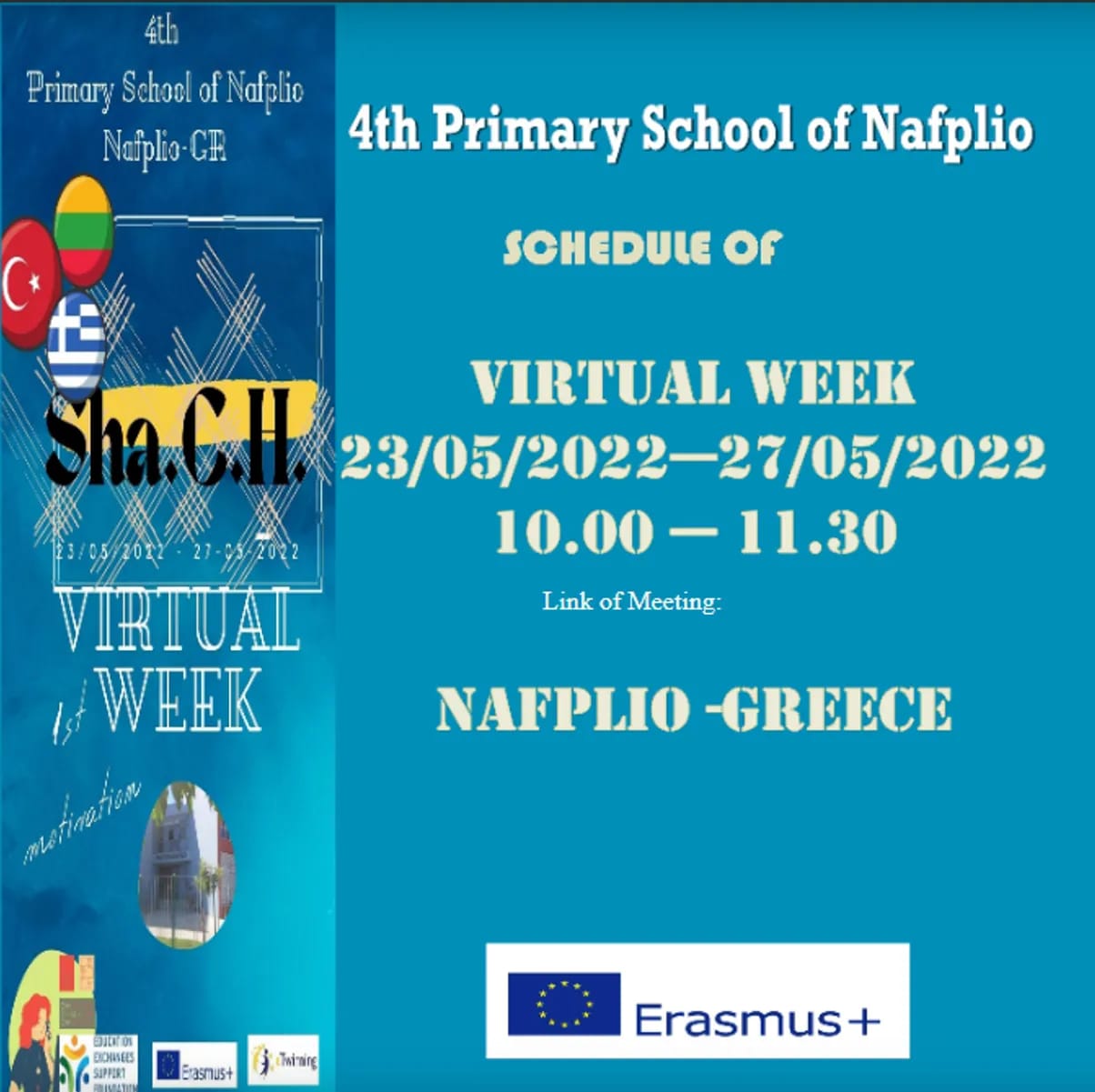 The training course lasted 5 working days, when the first and the last day were only for teachers and the other three days involved students' participation. We presented elements of our culture to our partners – both teachers and students – from Lithuania and Turkey.
We employed digital tools to contribute to the presentation, the playfulness of the lessons, the interaction of the participants, the evaluation and the sharing of the applied good school practices that provided substantial added value to the virtual week training. Furthermore, the teachers were inspired by the apps and tools, which were presented during workshops, and encouraged to apply those teaching methods in their lessons. Those new approaches allowed them share their ideas and support each other.