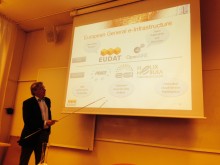 WORKSHOP DESCRIPTION
On the 3rd and 4th of June 2014, the National Archives of Sweden hosted in Stockholm two workshops organised by DCH-RP in cooperation with EUDAT on the theme of digital preservation of cultural data.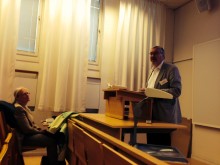 Workshop 1: Digital Cultural Heritage Roadmap for Preservation
In focus of this workshop were the possibilities and challenges connected to long-term digital preservation of on one hand cultural heritage institutions' holdings and collections and on the other hand research data. The aim was to present the intermediate results of work conducted in the frame of the EU projects DCH-RP and EUDAT, both looking into distributed infrastructure solutions. The results will be taken into account for the final version of the Roadmap for the long-term preservation of Digital Cultural Heritage content, which is due by the end of September 2014 and which represents the main outcome of the DCH-RP project.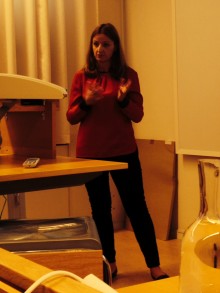 Workshop 2: The Concept of Trust – Research data and Cultural Heritage Data
The second workshop had its focus on collaboration issues between the DCH-RP and EUDAT projects on the concept of trust. The aim was to discuss the needs for trust models suitable for digital cultural heritage data and e-science and their use in distributed preservation architectures. The discussions was based on three case studies mirroring different situations involving cultural heritage information and research data.
PROGRAMME
Download here the programme of the event.
PRESENTATIONS

Workshop 1: Digital Cultural Heritage Roadmap for Preservation
Workshop 2: The Concept of Trust – Research data and Cultural Heritage Data
Research information EUDAT (Raphael Ritz, Head Data Science and Services Computing and Data Centre of the Max Planck Society and the Max Planck Institute for Plasma Physics) – download
Research information EUDAT (Ingrid Dillo, Head Policy Development and Communication, DANS – Data Archiving and Networked Services) – download
Cultural Heritage and research information (Kevin Holston, Curator, the Swedish Museum of Natural History) – download