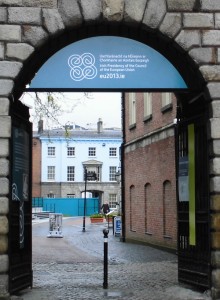 An international conference 'Use, Re-Use and Access' was held in Dublin Castle on 17 June 2013.
Hosted by the Irish Presidency of the European Union and by the Local Government Management Agency, the conference attracted an international audience of cultural heritage and memory institutions and numerous representatives of Irish local and national memory institutions.
The conference was opened by Irish Minister of State at the Department of the Environment, Community and Local Government, Fergus O'Dowd, followed by a video message from Mrs. Neelie Kroes, Vice-President of the European Commission. Among the key-note speakers, the Conference included  Javier Hernandez-Ros, the Head of Unit 'Creativity' at the Commission, Frederic Bokobza of the French Ministry of Culture and Lord David Puttnam, Digital Ambassador for Ireland.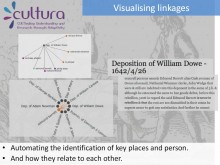 During the plenary session, Ciaran Clissmann from Pintail Ltd, partner of CULTURA, surveyed recent web and smartphone developments in the mainstream, and how they can offer appealing approaches to solving persistent digitization challenges.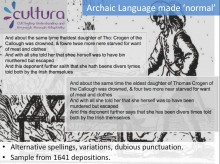 CULTURA was mentioned as one of the projects which is actively contributing to the research in this field. The full presentation is available for download here.