A joint CHAIN-REDS and eI4Africa Workshop was organised under the aegis of the European Commission and in co-location with big event UbuntuNet Connect 2013.
The CHAIN-REDS and eI4Africa EU/FP7 projects have a common interest in promoting the adoption of consolidated standards, both in the e-Infrastructure and certification authorities and Federated Identity services domains, with the ultimate aim of widening the number of potential users of e-Infrastructures in Africa.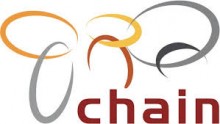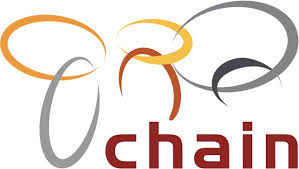 CHAIN-REDS aims at promoting and supporting technological and scientific collaboration across different e-Infrastructures established and operated in various continents, in order to define a path towards a global e-Infrastructure ecosystem.
eI4Africa aims at boosting the Research, Technological Development and Innovation

(RTDI) potential of African e-Infrastructures and to support policy dialogues and Euro-African cooperation in the framework of the joint Africa-EU Strategic Partnership on 'trade, regional integration and infrastructures' (JAES Partnership 3) as well as the Joint Africa-EU Strategic Partnership on 'science, information society and space' (JAES Partnership 8).
In the light of this common interest, the two projects in partnerships organised a highly interactive joint event to present a set of activities implemented to date, including the deployment of Science Gateways and federated services (Certification  Authorities and Identity Providers), a Knowledge Database, an e-Infrastructure application survey, as well as a large number of live demos in life science, healthcare and environmental sectors, among others.
The main objectives of this workshop were to:
Enhance collaboration among African and European scientists
Raise awareness of the regional research and education networks and their potential
Propose alternative means of conducting research and delivering services
Demonstrate the relevance of e-Infrastructures and advanced networks
Provide a forum for discussions and debates on recent developments and perspectives in the field.

During the workshop, representatives from INFN, Italian National Institute of Nuclear and Particle Physics in Italy, presented some applications integrated in the Africa Grid Science Gateway, which has been built with the same framework used for the eCulture Science Gateway, that is also in use in the EU project about e-infrastructures DCH-RP.
One of the applications that were showcased is the "De Roberto Digital Repository", which was presented as an example of repository for digital cultural heritage.
This thematic workshop took place on November 13, 2013, in Kigali, co-located with the UbuntuNet-Connect 2013 (Nov. 14-15, 2013) and it was organised by KIST and the UbuntuNet Alliance with the support of Sigma Orionis and all eI4Africa and CHAIN-REDS project partners.