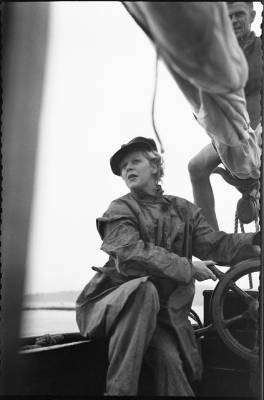 Digisam is an organization established by Swedish Government to coordinate the continued development work on digitisation issues, and it is settled as a department of the National Archives in Sweden.
The main task of Digisam is promoting the achievement of the objectives of the Swedish national strategy for digitisation, but among its activities one key focus is on international dissemination. For this reason, an english version of the Digisam's blog is available and an appropriate work for translating documents and guidelines in English is carried on.
The latest release in English is about guiding principles for working with digital cultural heritage and for enabling effective cooperation regarding digitisation and its related processes.
The principles are available here: http://digisam.se/index.php/hem/entry/digisam-s-guiding-principles-now-translated-into-english
Photo: Young woman steering a yacht under sail. Harold Nossiter/Harold Nossiter Junior. 1920's/1930's. Australian National Maritime's Museum. No known copyright restrictions.