PIRANESI
RITORNO AL FUTURO / DE VOLTA AO FUTURO
The Museo della Grafica in Pisa and the Faculdade de Arquitetura e Urbanismo di São Paulo organize a live event to discover the art of venetian engraver Giovanni Battista Piranesi (1720-1778).
Experts from Italy and Brazil will discuss about etching techniques, architecture, philology and imagination.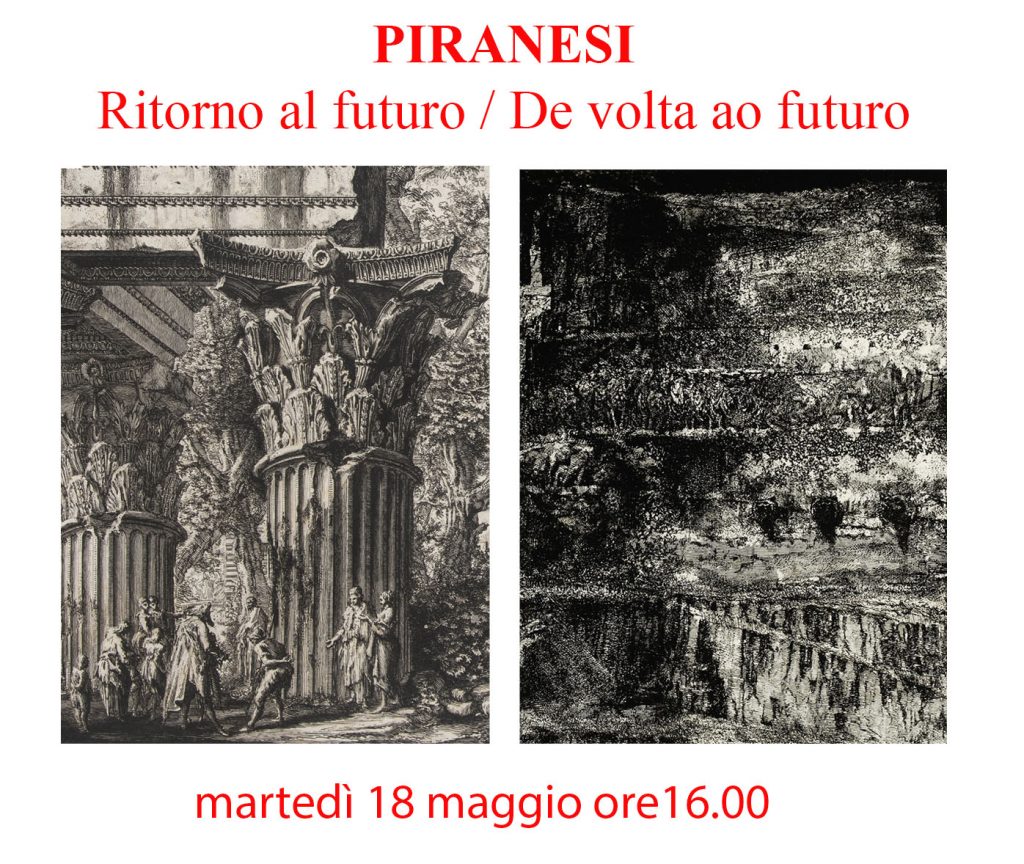 Witb participation of: Marco Buti (ECA USP), Franco Fanelli (Accademia Albertina di Belle Arti di Torino), Luigi Ficacci (former director of Istituto Centrale per il Restauro e autore del catalogo completo delle acqueforti di Piranesi), Maria Antonella Fusco (former director of Istituto Centrale per la Grafica), Ginevra Mariani (author of Piranesi' works catalogue), Luciano Migliaccio (FAU USP), Federica Rossi (KHI/Università di Firenze), Alessandro Tosi (Università di Pisa, director of Museo della Grafica).
LIve streaming at: