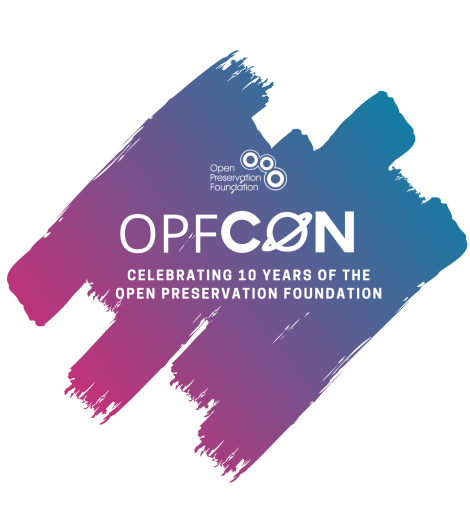 2020 marks 10 years of the Open Preservation Foundation. To honour this occasion, we invite you to join us at a global celebration on 10 June at the Austrian National Library in Vienna.
OPFCON celebrates a decade of OPF, considers our impact on the community, and reflects on our role in the future of digital preservation.
Call for Contributions
The call for contributions is now open!
The theme of OPFCON is open sustainable digital preservation and we invite contributions that consider the following areas:
Knowledge sharing, policy and best practice
Innovation and technology
Sustainability through community collaboration
Contributions should refer to or reflect on OPF and our work, and may take the form of:
Presentations (15 mins)
We encourage presenters to be inventive with the content of their contributions, which may include interactive elements, live polls, demos, and so on.
Panel or roundtable (40 mins)
We are looking for lively debates and discussions! Please tell us who your moderator will be and give examples of the questions and points your group will consider.
Lightning talk (5 mins)
Lightning talks should be engaging and economical. You will have one slide and five minutes to present your topic clearly and succinctly.
Poster
Posters will be displayed during the breaks, so chat about your submission over coffee and cakes. There will be a prize for the best one!
Please complete the submission form by 10 January 2020.
Contributions will be reviewed and selected by the OPCON working group, comprising OPF members. Submitters will be informed of their selection in February.
Registration
Registration for OPFCON will open in the new year. The early bird fee is €195, the full registration fee is €225.
OPF members benefit from priority registration and all member organisations will receive a select number of free places.