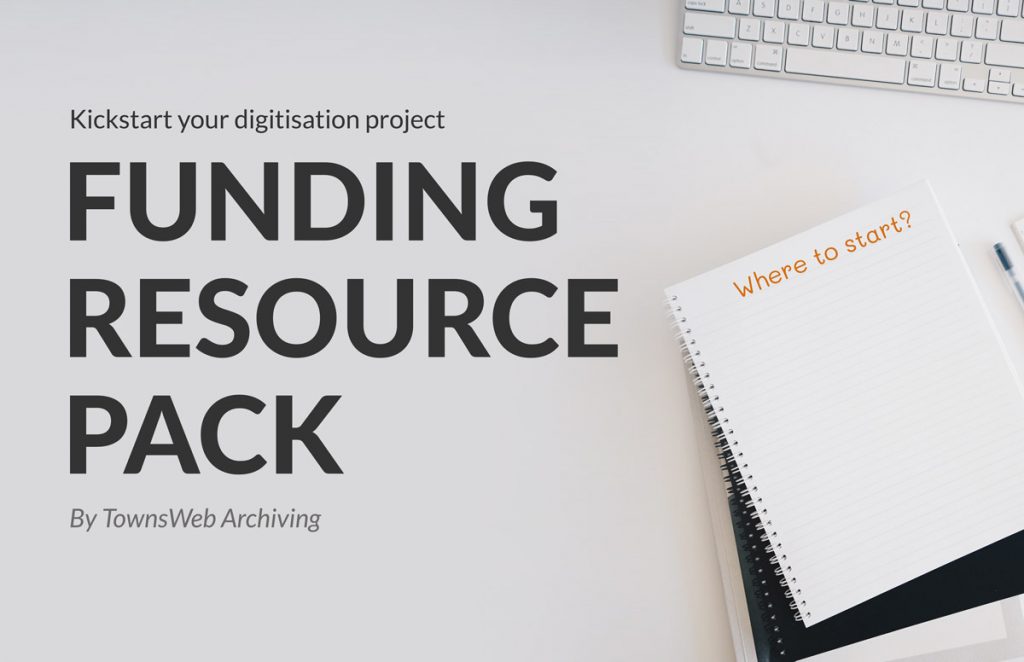 TownsWeb Archiving have just released a FREE Funding Resource Pack that will no doubt appeal to holders of archive collections. Embarking on a digitisation project comes at a cost and securing adequate funding is often where most projects fail to get started, hence the annual TWA Digitisation Grant.
In addition to this grant, TWA have now created a bank of free funding focused resources, which you can access by following the link below. You will be immediately directed to industry expert and Manager of PCN, Debbie Cooper's successfully tried and tested advice on 'How to Write When You've Got a Need'.
You will also receive, direct to your email:
A comprehensive list of funding organisations
Expert advice about how to apply for HLF funding
Expert Top Tips on how to complete that all-important funding bid
And over the proceeding weeks you will continue to receive funding focused resources and tools.
Grants are a really practical way of overcoming what has become one of the most significant barriers to digitisation. We hope the above will help to make the process more accessible through sharing the guidance of those who have themselves achieved success, and gathering tips, information, advice and tools into one place.
To access all of this, please follow the link below:
https://blog.townswebarchiving.com/2021/03/digitisation-funding-resource-pack-download