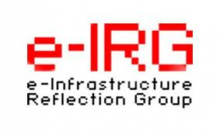 The e-Infrastructure Reflection Group was founded to define and recommend best practices for the pan-European electronic infrastructure efforts. It consists of official government delegates from all the EU countries. The e-IRG produces white papers, roadmaps and recommendations, and analyses the future foundations of the European Knowledge Society.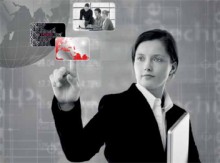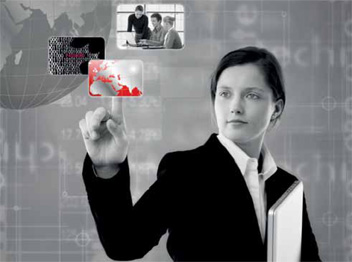 The main objective of the e-Infrastructure initiative is to support the creation of a political, technological and administrative framework for an easy and cost-effective shared use of distributed electronic resources across Europe. Particular attention is directed towards grid computing, storage, and networking.
Important issues within the e-IRG are currently:
e-infrastructures in European Commission's Framework Programme 7
a policy for resource sharing
a registry/repository for European resources
coordination of new national and EU funding programs
better links and synergies between Europe and other regions (e.g. USA, Japan) engaged in similar activities
The e-IRG was founded during the Greek presidency of the European Union in 2003. A workshop entitled Towards integrated Networking and Grids infrastructures for eScience and beyond – The EU eInfrastructures Initiative was held in Athens on the 12th of June 2003. The event was organised by the General Secretariat for Research & Technology (GSRT), the Greek Research & Technology Network (GRNET), the National Documentation Centre (EKT) and the European Commission.
It was decided that the presidency of the e-IRG was to rotate along each semester with the chairmanship of the European Union.
The e-IRG is formed by official delegations of ministries of science from various European countries, but the e-IRG also coordinates activities with international initiatives outside of Europe.
The structure consists of appointed Member, Accession and Associated States Representatives, and officials from the European Commission; the executive board consists of a chair elected by the members, and three board members representing the rotating EU Presidency: past – current – future presidencies each deliver one board member. Operational support is provided through the European Commission by means of the e-IRGSP3 project.
Current Executive Board:
Gudmund Høst (chair), The Research Council of Norway, Norway
René Belsø (co-chair), DCSC, Denmark
Norbert Meyer (vice-chair), Poznan Supercomputing and Networking Center, Poland
Kees Neggers (vice-chair), SURFnet, The Netherlands
Pekka Karp (invited expert), EC, Belgium
e-IRG regularly delegates work to Task Forces. e-IRG is also sometimes officially represented in external Task Forces and committees.
The e-Infrastructure Reflection Group organises workshops twice a year in collaboration with the country holding the EU presidency. Workshops are open to all, and function as incubators for feeding new information and trends into the e-IRG plenum work. Internal meetings for the e-IRG delegates are also scheduled four times a year. A tri-monthly newsletter is published on-line to collect interesting articles about e-infrastructure initiatives and reports form meetings and workshops.
The June 2012 newsletter has just been published with following content:
the public summary of the the 28th e-Irg Delegates meeting, by Rossend Llurba, e-IRGSP3
the European Grid Infrastructure's 2012 Community Forum, by Stefan Janusz, e-ScienceTalk
EGI events in Prague and Munich, by Catherine Gater, EGI.eu
EUDAT and the research communities, by Riina Salmivalli, EUDAT
the terabit research network in Europe, by Paul Maurice, GEANT
Cultural heritage going digital, by Antonella Fresa, Promoter
Download the June 2012 newsletter (PDF, 756 Kb)
Further information about e-IRG: www.e-irg.eu