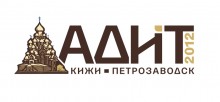 The annual conference ADIT that has been held since 1997 is one of the key All-Russian activities on promotion of information technologies among museums and other cultural institutions that facilitates the development of museums and exchange of regional experience.
Conferences ADIT have been held in different regions of the country since 1998. The Republic of Karelia has been chosen as the Conference ADIT- 2012 venue, the Conference Coordination Center is the Kizhi State Open Air Museum.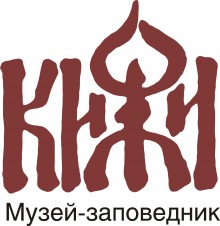 It is a modern and developing museum that extensively uses information technologies in its work and does a great job of promoting historical and cultural heritage of Karelia and the Russian North as a whole both in Russia and abroad. A large number of foreign experts are expected to participate in the conference 2012, and it will be also the occasion to present European best-practice projects like Linked Heritage, Europeana and others.
Conference Objectives:
– Experience exchange in the sphere of informatization of museums, discussion of issues concerning preservation and interpretation of cultural heritage through the use of digital technologies.
– Promotion of mobility among workers in the cultural sector, exchange of experience between Russian and foreign specialists in the field of new information technologies in culture, arts and education
– Development of modern interactive museum activities for attracting young audiences to historical and cultural heritage.
The conference is structured with sections, seminars and "the Museum computer festival".
Conference languages are Russian, English
Note: English translation will be carried out at the plenary session and of the sections "IT technologies for cultural tourism" and "Global tendencies. Foreign practices in the use of IT for preservation, study and presentation of cultural heritage" (translation of other sections of the conference will be carried out as and when necessary and possible).
Registration for the conference and reports:
Registration starts on February 6, 2012. Please register at the ADIT web site.
Registration deadline is April 30, 2012.
Conference Coordinators:
The Kizhi State Open Air Museum
Kassianow Sergey, kassianow@kizhi.karelia.ru,
Babushkina Galina, babushkina@kizhi.karelia.ru,
tel/fax +7 (8142) 76-70-91
Non-commercial partnership "ADIT"
Tolstaya Natalia, President, n_tolstaya@mail.ru
ADIT website: http://www.adit.ru/eng/default.asp#