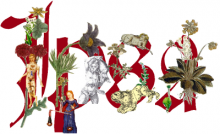 On 21st January 2014, in cooperation with the Austrian Centre for Digital Humanities at the University of Graz the TUG team had the opportunity to give a presentation on the CULTURA project to humanities students in the lecture 'Basic Module: Digital Humanities'.

The CULTURA project and system were introduced as an initiative and showcase for information modelling and technology in the humanities.
The final version of the CULTURA system was demonstrated with the 1641 Depositions and the IPSA collection.