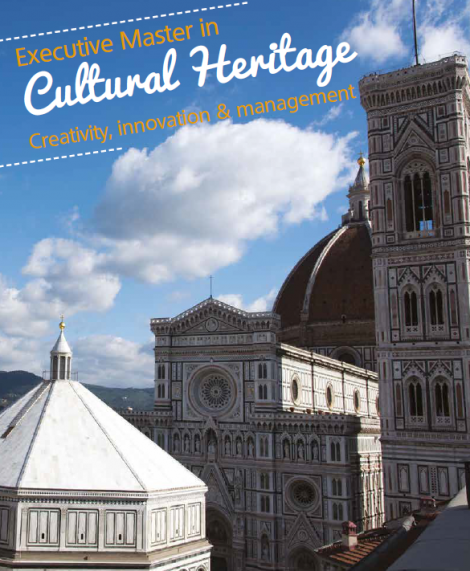 Università Cattolica del Sacro Cuore – Milano and Opera di Santa Maria del Fiore in Florence are glad to present the Executive Master in Cultural Heritage. Creativity, Innovation and Management: a one-year, full-time program, taught entirely in English, that attracts candidates from all over the world.
The Master is targeted at graduates and young professionals eager to take advantage of the global changes related to creative industries and tourism.
Thanks to Italian excellence in cultural heritage and entrepreneurial talent, the Master offers a solid foundation in management – with specific attention to the historical-artistic and tourism sectors, supporting innovation, creativity, and business development.
Location Opera di Santa Maria del Fiore, Studium Florentinum, Florence, Italy
Duration January – December 2018
Format Full time
Degree 70 ECTS
Language English
Classes Taught lessons with workshops, group work and case studies
Internship Strategic practical work experience with some of the region's leading business companies
Download the Brochure for more information (PDF, 775 Kb)