Venice International Art Fair will be held in Venice, at THE ROOM Contemporary Art Space and in Palazzo Ca' Zanardi, from April 11th to May 3rd, 2019.
Venice International Art Fair is a contemporary art fair that presents collective and solo projects by leading and emerging international artists. Founded in 2001 by ITSLIQUID Groupthe 11th edition will represent a forum for direct exchange of ideas and contacts between collectors, artists, photographers, designers and art professionals. It provides artists and exhibitors with the unique opportunity to present their works to an international audience of professionals as curators, gallerists, collectors, editors and publishers who seek to acquire, publish and encourage the best contemporary art talents.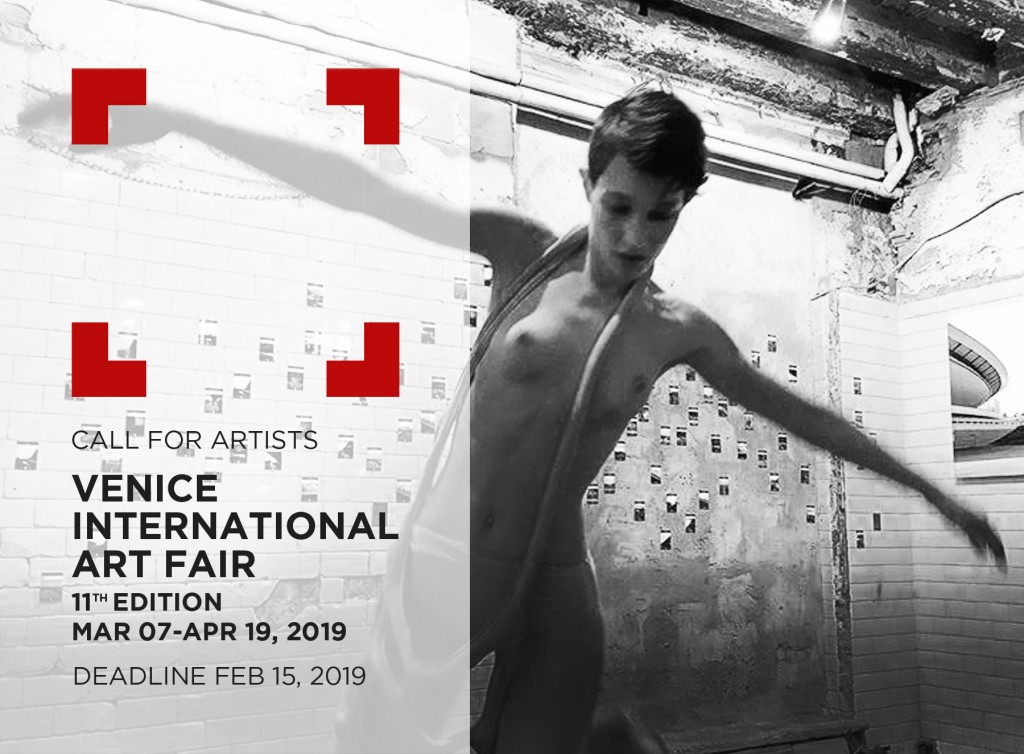 Venice International Art Fair 2019 analyzes the relationship between body and space, and the hybridization between identities and cultural/physical/social/urban settings in contemporary time, through two main sections: LIQUID ROOMS and FUTURE LANDSCAPES.
Deadline for applications is February 15, 2019 (11.59 PM of your local time)
For more information and submissions feel free to contact us via mail at:
mbramasole.itsliquid @ gmail.com