The festival focuses on the concept of ANIMA MUNDI, that according to several historical cultures, religions and philosophical systems, is an intrinsic connection between all living entities on the planet, which relates to the world in a similar way as the human soul is connected to the human body.
Plato expressed his thought about the ANIMA MUNDI in the Timaeus, "this world is indeed a living being endowed with a soul and intelligence… a single visible living entity containing all other living entities, which by their nature are all related".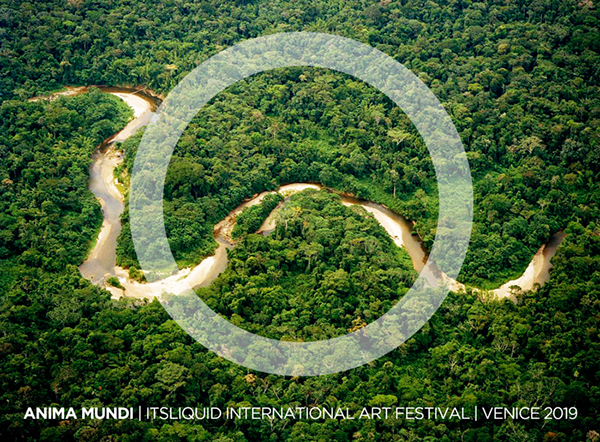 ANIMA MUNDI is the invisible energy behind all the natural and the artificial elements that allows the planet to live. Thanks to the hidden connections of ANIMA MUNDI, all the ecosystems of the Earth, before and after the appearance of the mankind, found their equilibrium, their ways to live and to develop themselves, to transform and to evolve. All the beings of the planet, plants, minerals, animals are permeated by a secret force that has always stimulated the human thought and research.
The festival aims to discover these multiple forms of hidden connections between the soul and the body, the mankind and the natural elements, the natural spaces and the cities. We invite artists to show their reflections about the various ways in which the ANIMA MUNDI expresses the relationships among all the existing entities and the natural and cultural systems, and to represent by their artistic works the processes of the evolution of the world in which we all live. Artists, designers and architects are invited to talk about ANIMA MUNDI through photo reportage of cities, hidden places, photographic documentaries, personal experiences, presenting their works of photography, painting, sculpture/installation, design and architecture, video-art and live performance.
ANIMA MUNDI festival is organized and curated by Arch. Luca Curci (founder and director of THE ROOM Contemporary Art Space, ITS LIQUID GROUP and LUCA CURCI ARCHITECTS), in collaboration with Venice Events at THE ROOM Contemporary Art Space, and organized and curated by Arch. Luca Curci in other prestigious venues and historical buildings.
Deadline for applications is February 28, 2019 (11.59 PM of your local time)
For more information about ANIMA MUNDI festival fill the form on ITSLIQUID website or send an e-mail: lucacurci@lucacurci.com