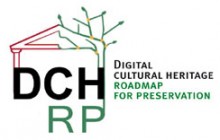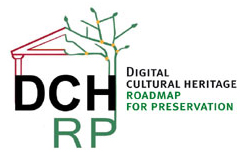 DCH-RP (Digital Cultural Heritage Roadmap for Preservation) is a Coordination Action supported by the European Commission under the FP7 e-Infrastructure Capacities Programme, to design a Roadmap for the implementation of a federated e-Infrastructure for preservation of DCH content. The Roadmap will be supplemented by practical tools for decision makers and validated through a range of proofs of concept, where cultural institutions and e-Infrastructure providers work together on concrete experiments.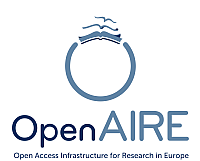 OPENAIRE (Open Access Infrastructure for Research in Europe) is an initiative supported
by the European Commission under the FP7 e-Infrastructure Capacities Programme with the following main objectives:
build support structures for researchers in depositing FP7 research publications through the establishment of the European Helpdesk and the outreach to all European member states through the operation and collaboration of 27 National Open Access Liaison Offices;
establish and operate an electronic infrastructure for handling peer-reviewed articles as well as other important forms of publications (pre-prints or conference publications).
work with several subject communities to explore the requirements, practices, incentives, workflows, data models, and technologies to deposit, access, and otherwise manipulate research datasets of various forms in combination with research publications.
The main objective of the Memorandum of Understanding that has been signed by the two projects is to evaluate the possibility to reuse data made available by OPENAIRE in the Proof-of-Concepts organised by DCH-RP targeted at demonstrating how e-Infrastructures can be of benefit for the DCH community, in particular for the preservation of digital cultural content. Data can be harvested from the OPENAIRE portal, a gateway to all user-level services offered by the e-Infrastructure established, including access (search and browse) to scientific publications and other value-added functionality (post authoring tools, monitoring tools through analysis of document and usage statistics).