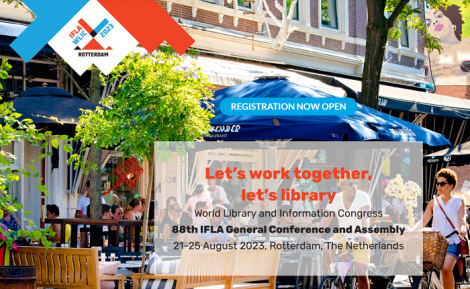 The IFLA World Library and Information Congress (WLIC) is the most international professional and trade event for the library and information services sector.
IFLA brings high-level speakers, experts in every aspect of the profession, and library and information workers from around the world together to help set the international agenda and explore issues and developments of interest to the global library field.
The Congress is a time to celebrate IFLA advocacy successes, learn lessons from each other, and collectively strengthen the voice of the workers in the library field. This year, the IFLA Global Vision's goals will be the central theme during the Congress. With the motto "Let's work together, let's library", it will be explored how libraries can contribute to an inclusive society, one in which everyone has the opportunity to participate. Key topics include personal development, the stimulation of reading, the development of language and digital skills, free access to culture, digital knowledge and innovation.
To discover more about this year's congress, follow this link.
To learn more about IFLA, click this link.