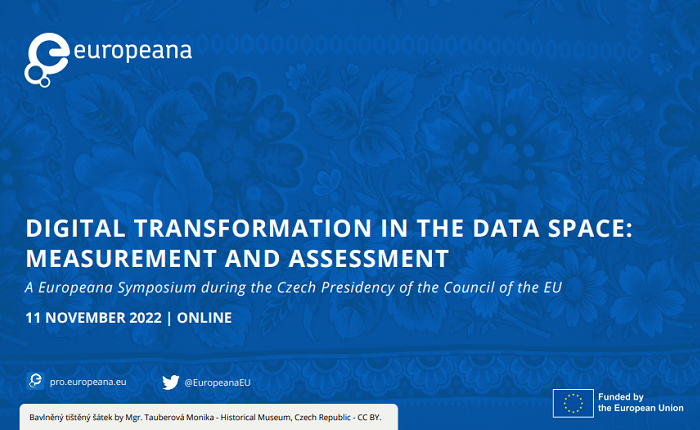 A discussion event and learning opportunity in the morning of 11 November 2022 to explore challenges and opportunities around data collection, and how data can support the digital transformation of cultural heritage institutions.
The upcoming Europeana online symposium during the Czech Presidency of the Council of the EU offers an opportunity to join members of the European Commission's Expert Group on a common European data space for cultural heritage, as well as relevant representatives from ministries of culture and cultural heritage institutions, to discover and discuss how data collection can support digital transformation in our sector.
Please find the draft programme here.
For more information and to register: https://pro.europeana.eu/event/digital-transformation-in-the-data-space-measurement-and-assessment