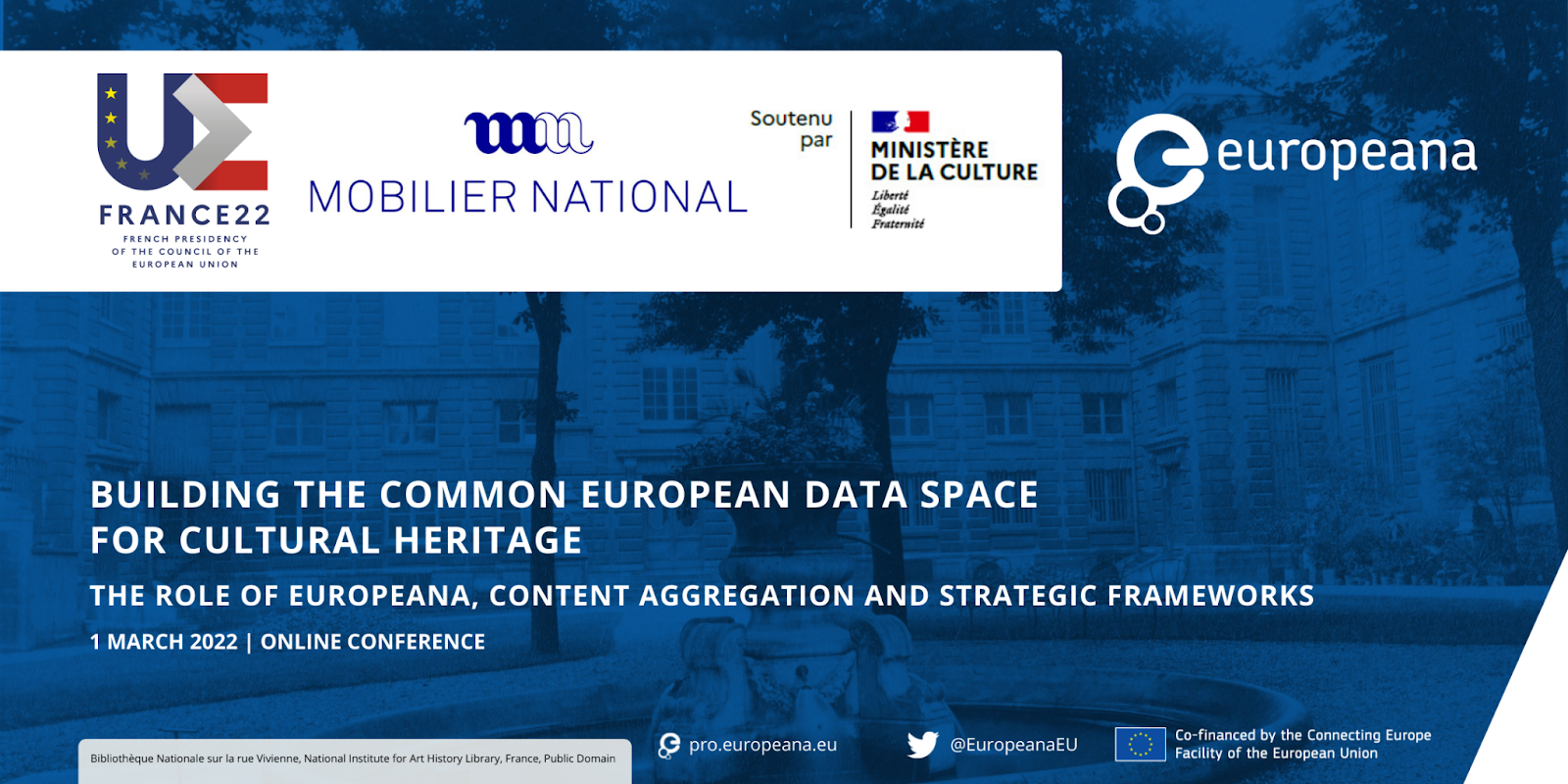 In collaboration with Mobilier National and the French Ministry of Culture and under the auspices of the French Presidency of the Council, Europeana is organising an online conference on 1 March 2022 (09:00-16:30 CET), entitled 'Building the common European data space for cultural heritage together: The role of Europeana, content aggregation and strategic frameworks'
The conference explores the creation of the Data Space for Cultural Heritage. It takes place in the context of the European Commission's Recommendation 2021/1970 of 10 November 2021.
The audience will include the members of  the European Commission's Expert Group on a common European Data Space for Cultural Heritage, delegates from the French Ministry and French cultural heritage institutions, aggregators and other professionals.
The high-level goal of the conference is to gain a shared understanding of some of the aspects of the creation of the Data Space for Cultural Heritage. Through a series of speeches, presentations, panel discussions and moderated Q&A sessions, we will explore what it actually means to and for the different players in that space and how we can work collectively and collaboratively to develop the Data Space for Cultural Heritage. Here is the draft programme.
Registration via this link.