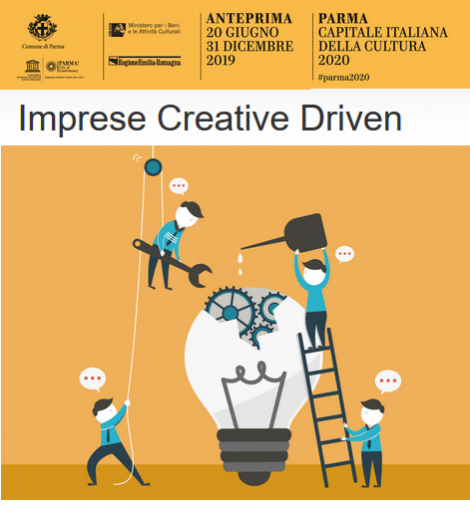 Parma, the Italian Capital of Culture 2020, is launching a call and a programme to enable creativity and culture embed in the business industry.
The overall grant is 80.000 euros to support up to 8 projects.
Two training days are planned on 7 and 8 November, and a period of open days from 13/11 to 2/12 to visit the important companies and business that support the call will allow applicants to develop quality proposals, to be submitted within the deadline of 19 December.
Download the full call (Italian language PDF, 330 Kb)
Programme of the training 7-8 November (Italian language PDF, 260 Kb)
Visit the website (Italian language): https://parma2020.it/it-IT/Imprese-Creative-Driven.aspx