The 16th international festival for digital arts of Greece, Athens Digital Arts Festival (ADAF), the pioneer longest living institution dedicated to digital culture in the country (est.2005), will be implemented also ONLINE, introducing a new digital institution.
Since the new era is here, the international festival for digital arts in Greece, Athens Digital Arts Festival has decided that its 16th edition titled Technotribalism, will be presented also online. One exclusively online edition, the first one in Greece, titled ADAF ONLINE | Technotribalism, will take place from the 10 of July till 10 of September and will be accessible to everyone through the internet.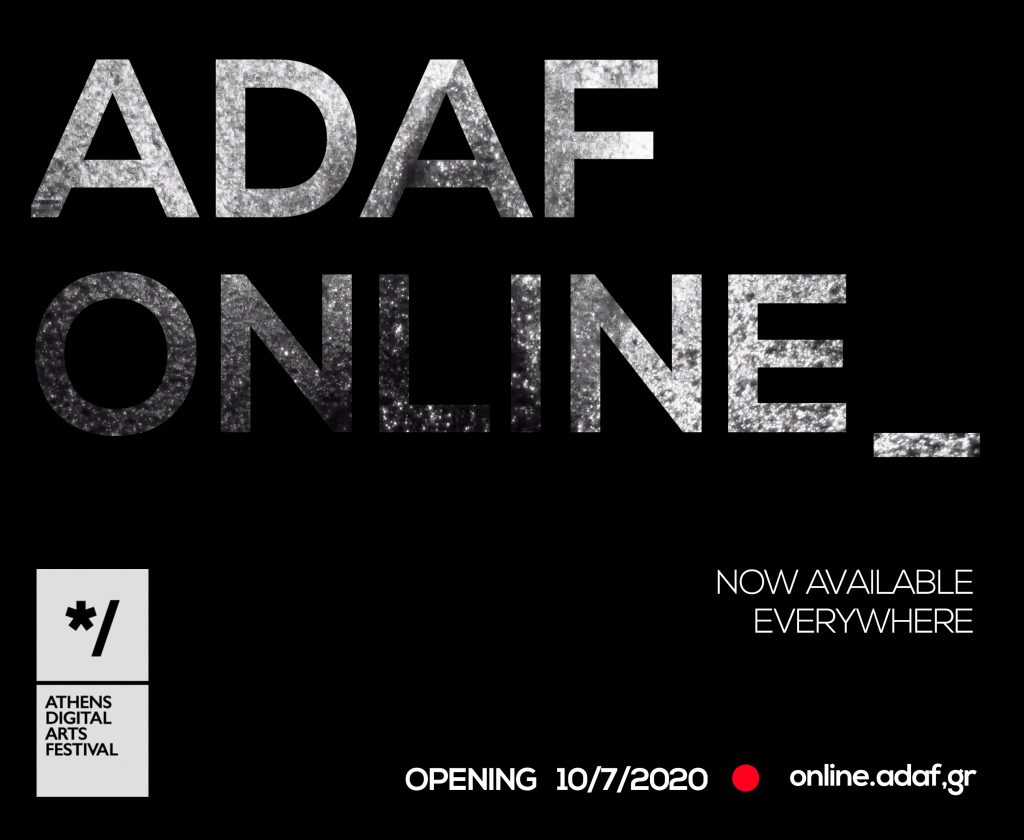 ADAF ONLINE, evolving this year's thematology "Technotribalism", will host pieces from  Video Art, Animation, VR (360 video), Performances, Web Art, Games, Digital Image, talks, workshops, ADAF Kids for Children & their Parents, and Festivals of the world. 
More than 5,500 art proposals from more than 100 countries around the world will be the source for the ADAF 2020 program selection.
With the festival theme "Technotribalism", more evident than ever in the COVID era, where every biometric and every scientific piece of data is a of vital importance as well as every digital footprint feeds the hunger of social distancing, the Festival with its thematic seeks to promote collectivity and openness towards knowledge, art, science as fundamental pillars upon we shall built our new data driven world.
In addition ADAF, always seeking physical contact with the public, has found the way to connect with safety the physical and the digital space, with the aid of cutting edge technology.
Stay tuned to learn how you will live the phygital ADAF experience in Athens.
Because we are the Technotribal generation!
Be one of the first who will enjoy ADAF 2020, by subscribing to online.adaf.gr
#ADAFgreece #ADAF2020 #Technotribalism #ADAFonline

The 16th Athens Digital Arts Festival  is co-financed by the Hellenic Republic and the European Union through the Regional Operational Programme of "Attica" in the framework of NSRF 2014-2020.