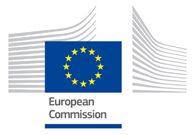 Linked Heritage is a 30 month EU project, started on 1st April 2011.
Linked Heritage has 3 main objectives: I) to contribute large quantities of new content to Europeana, from both the public and private sectors;
II) to demonstrate enhancement of quality of content, in terms of metadata richness, re-use potential and uniqueness;
III) to demonstrate enable improved search, retrieval and use of Europeana content.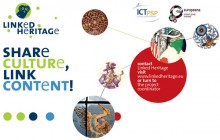 Linked Heritage will facilitate and deliver large-scale, long-term enhancement of Europeana and its services. The project will address the problems associated with:
– Non-standard descriptive terminologies
– The lack of private sector and 20th Century content
– The preservation of complex metadata models within the Europeana metadata schema.
The consortium includes representatives of all the key stakeholder groups from 20 EU countries, together with Israel and Russia. These include ministries and responsible government agencies, content providers and aggregators, leading research centres, publishers and SMEs. The Europeana Foundation will be involved as subcontractor.

Several partners participate in related Europeana ecosystem projects; this guarantees alignment with Europeana's evolution.
In addition, organisations which have not in the past been involved will contribute for the first time to Europeana. 3 million new items will be delivered to Europeana, covering a wide spectrum of types of cultural content.
---
Related documents & links
Paper and short articles:
Pionero, Digital Innovation Blog, Linked Heritage, il "genere di innovazione" è femminile , Digital Innovation, 2013
Ernestas Adomaitis, Tarptautinis "Linked Heritage" projekto susitikimas, Barselona 2011 m , LM ISC LIMIS
Valentina Vassallo, Marzia Piccininno, Aggregating Content for Europeana: A Workflow to Support Content Providers , Lecture Notes in Computer Science, 2012, Volume 7489, Theory and Practice of Digital Libraries, Pages 445-454
Eleni Tsalapati, Nikolaos Simou, Nasos Drosopoulos, Regine Stein, Evolving LIDO based aggregations into Linked Data, CIDOC 2012 Helsinki
Valentina Vassallo, Linked Heritage: συντονισμός προτύπων και τεχνολογιών για την ενίσχυση της Europeana, European Office of Cyprus Newsletter, p. 3 (pdf, 2143 kb)
Citilab, Interviews made in the occasion of the Linked Heritage workshop held in Barcelona workshop held in Barcelona in November 2011.
Linked Heritage Public Launch in Budapest (2011, June 22):
Partners
COORDINATOR
ITALY
Istituto Centrale per il Catalogo Unico delle biblioteche italiane e per le informazioni bibliografiche
AUSTRIA
UMA Information Technology GmbH
BELGIUM
Packed – Platform voor de archivering en conservering van audiovisuele kunsten
KMKG – Koninklijke Musea Voor Kunst en Geschiedenis
BULGARIA
Central Library of The Bulgarian Academy of Sciences
CYPRUS
The Cyprus Research And Educational Foundation
CZECH REPUBLIC
Institutu Umeni – Divadelniho Ustavu
ESTONIA
Eesti Vabariigi Kultuuriministeerium
FRANCE
Ministère de la culture et de la communication
Université de Savoie
Association Dedale
GERMANY
Stiftung Preussischer Kulturbesitz
Philipps Universitaet Marburg
Mvb Marketing Und Verlagsservice Des Buchhandels Gmbh
Gottfried Wilhelm Leibniz Universitaet Hannover
GREECE
University of Patras
National Technical University of Athens
Hellenic Ministry Of Culture
HUNGARY
Orszagos Szechenyi Konyvtar
IRELAND
Pintail ltd
An Chomhairle Leabharlanna
ITALY
Consiglio Nazionale delle Ricerche
Università degli studi di Roma La Sapienza- DigiLab
Università degli studi di Padova
Medra s.r.l.
Promoter s.r.l.
C.t.f.r. Srl
LATVIA
Valsts Agentura Kulturas Informacijas Sistemas
POLAND
Stowarzyszenie Miedzynarodowe Centrum Zarzadzania Informacja
PORTUGAL
Instituto Superior Tecnico
SLOVAK REPUBLIC
Cordia As
SLOVENIA
Javni Zavod Republike Slovenije Za Varstvo Kulturne Dediscine
SPAIN
Fundacio Privada I2cat, Internet I Innovacio Digital A Catalunya
Departament de Cultura i Mitjans de Comunicació
SWEDEN
Riksarkivet
UNITED KINGDOM
Editeur Limited
Digital Heritage Lbg
Collections Trust Lbg
back to Linked Heritage showcase–>
---