Aura is an immersive sound, light and video projection-mapping experience, staging in Montreal's landmark Notre-Dame Basilica. The viewer is absorbed in a spectacle in which the Basilica's grandiose architecture is enriched with a layer of augmented reality and spatialized orchestral scoring. The project uses highly complex projection-mapping technology to highlight the intricacy and beauty of the Basilica's structure so that its interior is bathed in breathtaking animated projections.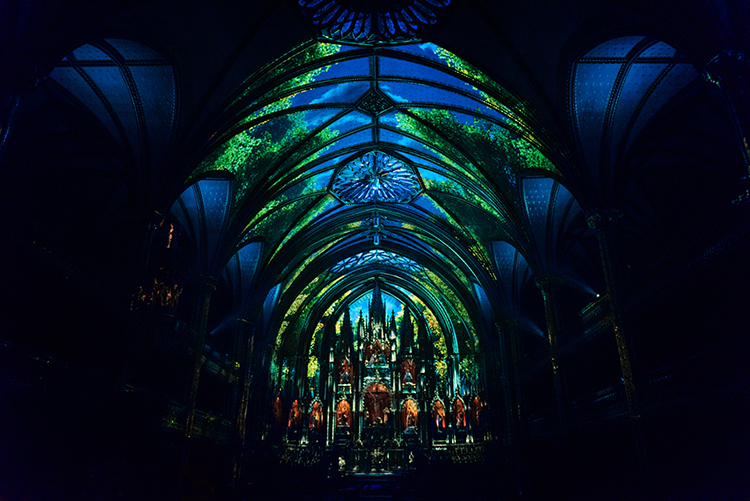 The projection mapping system deployed for realizing Aura had to be fully integrated with the space: for this reason the creative team performed a full 3D scan of the cathedral to be used as a digital canvas for the projections' creative content. This sophisticated custom-built mapping system perfectly matches the Basilica's structure, facilitating the seamless integration of video projections, merged with the location's original colours so that Aura's chromatic palette enriches the Basilica's existing details to produce a transformative visual experience.
Aura was born from collaboration between the Moment Factory team and the Fabrique de la Paroisse Notre-Dame, managers of the Basilica. Since the project's conception in 2015, over 100 people have worked in close collaboration to produce it. Achieving this vision required a year of musical composition and recording, four intense months of visual content production, 90 days of installation and a month of content integration and testing.
More about Moment Factory