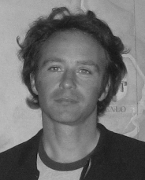 STEPHANE CAGNOT, Founder and CEO of the Dedale French Agency.
Stephane Cagnot is consultant and artistic director. He is the founder and CEO of the French Agency Dedale dedicated to culture, technologies and social innovation.
He worked for the French Ministry of Culture from 1995 to 2002, where he implemented the cultural policy for new technologies and information society in the Ile de France region.
He is also the director of the international digital art festival "Emergences" inParisand of the SmartCity project (urban innovation lab).
At the international level, he disposes of a large contact network (Europe, Africa, Quebec, Japan), and collaborates with numerous cultural networks and institutions.
He is one of the directors of the Michael Culture Network dedicated to digitisation and valorisation of Cultural heritage, and gathering cultural institutions and professionals from all overEurope.
As a consultant, he is involved in various programmes and actions led by the European Commission, among others E-learning (DG Education and Culture), E-Content Plus and E-TEN (DG Information Society), ERANET (DG Research and Innovation) ; in 2004 he coordinated  for the European Commission a large study on "cultural institutions as new learning environments" and the role of ICT.
For further information:
Dedale showcase
http://fr.linkedin.com/pub/stephane-cagnot/6/230/b24
CV Europass