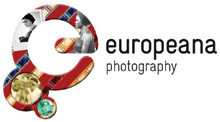 EuropeanaPhotography is a digitisation project playing a key role in ensuring that digital content related to early photography is accessible in Europeana.
At present, Europeana has an impressive number of images mostly representing cultural objects while photographic images, the early ones in particular, are underrepresented. EuropeanaPhotography is filling this gap by providing the finest examples of 100 years of photography from 1839, with the first images from Fox Talbot and Daguerre, to the beginning of the Second World War (1939).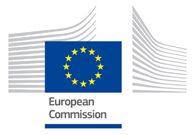 The project runs for 36 months from 1st February 2012 to 31st January 2015.
The consortium has brought together 19 partners from 13 Member States; they are private and public leading photographic agencies and cultural institutions holding important photographic collections.
This public-private partnership is unique in the Europeana group of projects; the private partners are going to demonstrate how they can derive commercial value from participation in Europeana while the public ones show how to derive benefits from their cooperation with the private sector.
The target users for EuropeanaPhotography are the end users of Europeana, the European digital library (www.europeana.eu): the interested public, cultural heritage researchers, educators, students and the creative industry.
Moreover, EuropeanaPhotography is able to attract professionals – photo-agencies and companies, cultural institutions preserving early photographic collections – because of the selection of world-class photographic examples that are going to be available online for the first time and from a single access point.
The EuropeanaPhotography content providers are a core user group because the presence in Europeana is a way for marketing their collections to an even wider public and for increasing their business.
Thanks to EuropeanaPhotography over 430,000 photographic items are being digitised and supplied to Europeana.
The content selection is done with the highest curatorial and management standards. Images illustrate the history, people, and landscapes of European life in the 19th and 20th centuries:
• Places: see the world as cities rapidly transformed in the 19th and 20th centuries and where time stands still in the records of geographical exploration.
• People: the royal, the common, the famous, preserved in all aspects of life with details that had never seemed so real before photography.
• Events: political, social, and conflict. Photography is now the key medium for communication.
• Trends and movements: industrial revolution and invention, women's emancipation and social change, artistic movements are all captured before, during and immediately after.
Searching and retrieving historical pictures in Europeana will be easier thanks to EuropeanaPhotography.  All metadata describing the images are translated into the 11 languages spoken among the partner countries; this enhances the visibility of the photographic collections supplied by the content providers.
---
Partners:
COORDINATOR
KATHOLIEKE UNIVERSITEIT LEUVEN (Belgium)
PROMOTER (Italy)
TOPHAM PARTNERS LLP (UK)
IMAGNO BRANDSTATTER IMAGES KG (Austria)
SAEML PARISIENNE DE PHOTOGRAPHIE (France)
ISTITUTO CENTRALE PER IL CATALOGO UNICO DELLE BIBLIOTECHE ITALIANE E PER LE INFORMAZIONI BIBLIOGRAFICHE (Italy)
JP/POLITIKENS HUS AS (Denmark)
AYUNTAMIENTO DE GIRONA (Spain)
DEPARTAMENT DE CULTURA – GENERALITAT DE CATALUNYA (Spain)
UNITED ARCHIVES GESELLSCHAFT FUR ARCHIVMANAGEMENT UND VERWERTUNG mbH (Germany)
NATIONAL ACADEMIC LIBRARY INFORMATION SYSTEM (Bulgaria)
MUZEUM HISTORII FOTOGRAFII IM. WALEREGO RZEWUSKIEGO W KRAKOWIE (Poland)
ARBEJDERMUSEET MED ARBEJDERBEVAEGELSENS BIBLIOTEK OG ARKIV FOND (Denmark)
DIVADELNY USTAV (Slovakia)
STOWARZYSZENIE MIEDZYNARODOWE CENTRUM ZARZADZANIA INFORMACJA (Poland)
NATIONAL TECHNICAL UNIVERSITY OF ATHENS (Greece)
KONINKLIJKE MUSEA VOOR KUNST EN GESCHIEDENIS (Belgium)
LIETUVOS DAILES MUZIEJUS (Lithuania)
FONDAZIONE ALINARI (Italy)
---
Related links
Project presentation at EVA Florence 2012 Conference (by Andrea de Polo, Alinari) (PDF, 1,5 MB)