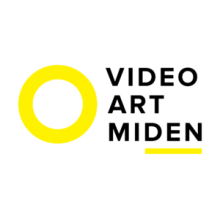 Video Art Miden invites all video artists and video creators to participate in the next events & collaborations of Miden. The call will be open until November 30th 2019. The call is open to every creator (individuals, groups or organizations) of any nationality and background.
There are no thematic or morphological restrictions, but for the next edition Miden is particularly interested in video art, video-performance, video-dance, experimental music videos, animation.
In addition, Miden addresses a special call for the following thematic tributes:
-a tribute to Ophelia.
-a special call under the theme "Safe Mode", which will be curated and exhibited in collaboration with TILT platform. "Safe Mode", known to every computer user as a tech term, should be also used anthropologically and metaphorically, to describe and explore processes and phenomena of modern life, based on politics, human behavior and psychology. TILT is a creative platform of artists, researchers and theorists. The TILT platform creates and presents art projects and exhibitions, explores and intervenes in the public space and on the Internet. More info on the concept of "Safe Mode" can be found here.
-a special call under the theme "Frontpage", which will be curated and exhibited in collaboration with curator Eva Maragaki (AxionArt) and the European Communication Institute (ECI). The exhibition is scheduled to take place in Athens in spring of 2020. For this specific project Miden is seeking for video art works which make creative use of news and headlines in newspapers, magazines and the internet.
-a special tribute to the history of Greek video art, for which Miden invites visual artists from Greece who incorporated video in their artistic practice since the '80s and '90s to send their early art videos (or video documentations of video-installations and performances) from this period. Curators who would like to contribute their research on this theme are also welcomed.
There is no entry fee.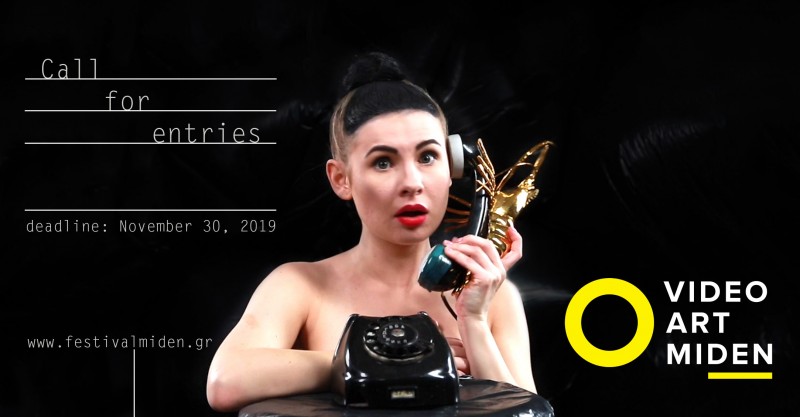 Entry forms and preview links can be submitted electronically until November 30, 2019 at festivalmiden[at]gmail.com.
More info, entry regulations & entry form can be found at: www.festivalmiden.gr
_______________
Video Art Miden is an independent organization for the exploration and promotion of video art. Founded by an independent group of Greek artists in 2005, it has been one of the earliest specialized video-art festivals in Greece and builded an international festival identity, presenting an annual video art festival for a decade. Since 2015, Miden continues its work changing its form to a more flexible and broadened event programming, setting as basic aims to stimulate the creation of original video art, to help spread it and develop relevant research.
Through collaborations and exchanges with major international festivals and organizations, it has been recognized as one of the most successful and interesting video art platforms internationally and as an important cultural exchange point for Greek and international video art. It also provides an alternative meeting point for emerging and established artists and a communication hub between artists, organizations, festivals and art spaces around the world.
Miden screening programs have traveled in many cities of Greece and all over the world, and they are hosted by significant festivals, museums and institutions globally.
(*Miden means "zero" in Greek)
Art directors: Gioula Papadopoulou  |  Margarita Stavraki
Info: www.festivalmiden.gr  |
www.facebook.com/videoartmiden | www.instagram.com/videoart_miden
e-mail: festivalmiden[at]gmail.com