Artacia and MasterCard are inviting TWO Digital/New Media artists from Asia to create artworks for the new MasterCard Experience Center in Singapore that will highlight factors that keep MasterCard at the forefront of technology and innovation.
This project aims to explore the convergence of art with innovation and its impact on society through the lens of MasterCard. The artworks will demonstrate how dynamic advances in technology are rapidly modifying our culture and way of life through specific themes selected by MasterCard.
Selected artists will be paid to fly to Singapore and spend a week to visit the MasterCard space and meet/interview relevant MasterCard staff before returning to their studios to develop the digital artwork.
SUBMISSION DEADLINE: SEPTEMBER 23, 2019
CONFIRMATION OF PROJECT: SEPTEMBER 25, 2019
ARTIST VISIT TO SINGAPORE TO SEE SITE AND MEET MASTERCARD STAFF: OCTOBER 1 – 5, 2019
ARTWORK TO BE COMPLETED: OCTOBER 25, 2019
DELIVERY & INSTALLATION: NOVEMBER 1, 2019
BUDGET:
SGD 10,000 FOR EACH ARTIST, WHICH INCLUDES:
PRODUCTION COST: SGD 7,500
RETURN AIRFARE/ACCOMMODATION IN SINGAPORE: SGD 2,500
Terms for the Artists:
• Must be proficient in combining art with digital technology
• Must be able to communicate in English
• Must work within themes identified by MasterCard
• No sexual content, explicit violence or political statements to be reflected in the artwork
• No harsh language or use of drugs/cigarettes or alcohol to be used in the artwork.
How to apply:
Please submit through the link below:
• At least 2 examples of your work (maximum 3)
• A simple statement outlining your plans and vision for the "MasterCard Digital Art project"
APPLY HERE
https://docs.google.com/forms/d/e/1FAIpQLSdnqRY-hD9SoY8iL0GN4OPn-TH6PIMT4Smgd9SZBR_X-ihERw/viewform?usp=sf_link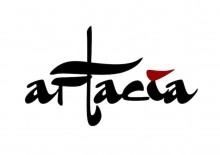 About Artacia:
Artacia is a Digital Art start-up that aims to fuse the worlds of art and technology. We work with high-growth corporations and new media artists from around the world to run Digital Art residency programs and innovative commissioned artworks.
Contact us:
E: artaciaart @ gmail.com
W: www.artacia.com