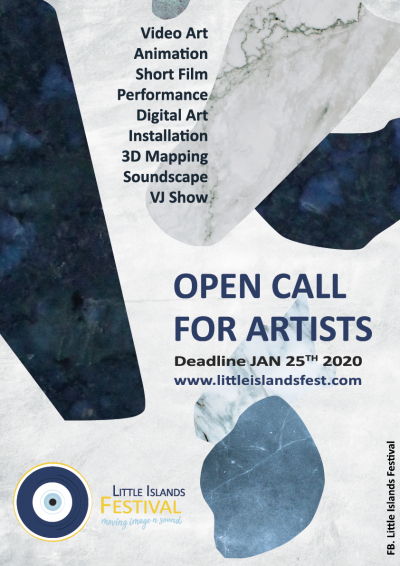 Little Islands Festival is a festival for people, places, ideas, images.
A summer feast of audiovisual arts based in Sikinos island with the intent to connect more and more little Greek islands every year. LIF creates the motivation for gatherings outside the city walls and connects a local and international artistic community with the uniqueness of cycladic islands.
Little Islands Festival in its third edition, invites artists working on audiovisual and digital creation to submit their proposals in the following categories. The project theme is open.
Artists can submit more than one proposal and in more than one category. A separate application form must be completed for each proposal. There is no entry fee.
Deadline for proposal submissions: January 25th, 2020.
Video Art (up to 10min)
Animation (up to 20min)
Short Film
Performance
Installation
Digital Art
3D Mapping
Soundscape
VJ Art
For more info, visit our page:
www.facebook.com/littleislandsfestival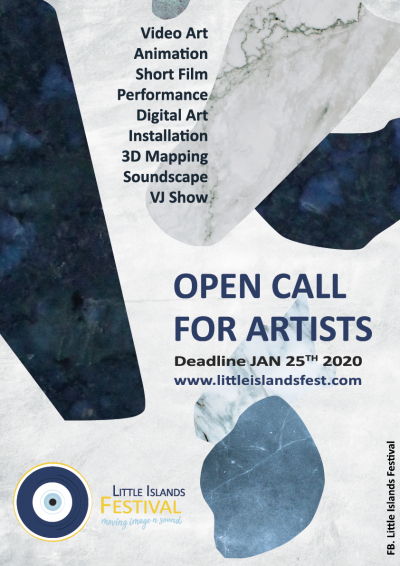 co-organised along with the Region of South Aegean.