The Digi Art worldwide is one of the most renowned platform for digital artists where artists, designer, creative etc. Visit feast their eyes on some of the best digital art pieces in the world. An internationally established avenue, the Digi Art strives for building a mutual understanding amongst people through art and its beautiful language. Every year, Digi Art organize the "ANT-SANT Digital Art Prize" where several participants are called upon to show their masterpieces and build a personal network with other artists from different parts of the world.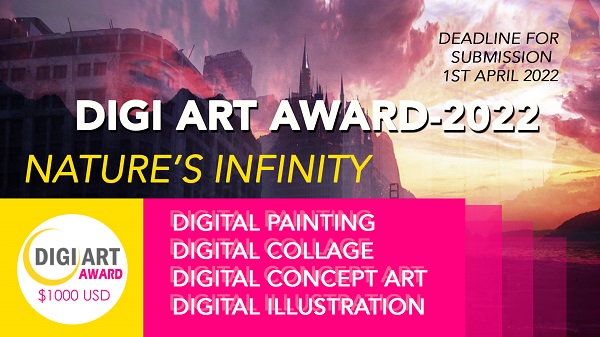 Deadline: 1 April 2022 at 12:00 am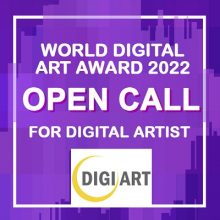 Call – NATURE'S INFINITY
Our nature has lot of variation which shows many infinitely in different sizes of infinite sets. Digital art world has allowed the creation of entirely new images that were very difficult to achieve using digital techniques. Submit your Digital painting, Digital art,Digital illustration, Digital Matte painting, and Concept art works, like Nature's Infinity creations, on the edge of the dream, that delight the imagination.
Eligibility – the competition is open to amateur and professional digital artists
Entry fee – 10 $