Designed to route information between computers, the Internet is evolving into an Internet of services, media and "things" (devices and other "Real World Objects" connected to or tracked via the Internet). In this new Internet, the main interest is no longer on machines but on items of "content". Today, users locate and access content via servers (e.g. search engines) that connect them to the machines where it is physically stored.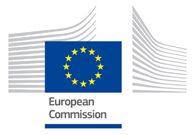 CONVERGENCE (started on 1 June 2010 and ended in February 2013) aims at enhancing the Internet with a content-centric, publish-subscribe service model, based on a common container for any kind of digital data, including representations of people and Real World Objects. This common container, named Versatile Digital Item (VDI), is a "package" of digital information with a unique identifier, independent of the machine where the VDI is hosted. VDIs will be designed to handle all possible kinds of digital information, from media to information about services, people and physical objects, independently of the structure or geographical location of the content.
CONVERGENCE covers six areas of research: the definition of such a new fundamental unit of distribution and transaction, the VDI; new networking functionality; a new open source Middleware; a Community Dictionary Service; security and privacy mechanisms; applications, relevant to the needs of real life trials.
The CONVERGENCE architecture will provide scalable mechanisms allowing professional providers and individual users to publish and subscribe to VDIs, maintain access to VDIs when they move from one host to another; search for VDIs, as well as updating and deleting VDIs which have already been published.
CONVERGENCE will allow both professional providers and consumers to define their own policies for authenticating and protecting VDIs and supporting "digital forgetting" (ensuring that VDIs are deleted when they pass a user-defined expiry date).
CONVERGENCE is testing its proposal in two "tracks" dedicated respectively to real-life business scenarios and to network experimentation using large scale facilities. The framework proposed by CONVERGENCE has also been proposed to relevant standardization bodies. Software developed in the project (including middleware and applications) will be made available to the Open Source community.
Further details and the demo can be reached here: http://www.ict-convergence.eu/demodownloads/.
Contacts
Coordinator:
CNIT (Consorzio Interuniversitario per le Telecomunicazioni)
Department of Electronic Engineering
University of Roma, Tor Vergata – Via del Politecnico, 1 – 00133 Roma, Italy
Tel: +39 067259 7501 – Fax: +39 067259 7435
Project Coordinator:
Prof. Nicola Blefari Melazzi
Project email address: blefari@uniroma2.it
Project website: http://www.ict-convergence.eu/
---
Partners
Coordinator
Consorzio Interuniversitario per le Telecomunicazioni (CNIT)
Alinari
CEDEO
Fondation Maison des Sciences de l'Homme (FMSH)
Institute of Communication and Computer Systems (ICCS)
INESC Porto
University of Munich (Ludwig-Maximilians-Universität, LMU)
Morpho e-Documents
SingularLogic
UTI Systems
WIPRO
Xiwrite S.r.l.
---