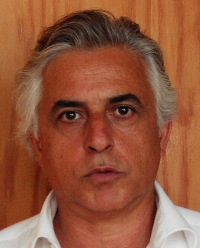 Ram Shimony, CEO EAS Ltd. Israel
Ram Shimony manages the digitization projects of The Department for Museums and Plastic Art at The Israeli Ministry of Culture (MOC).
Ram Shimony (1951) is involved with digitization and content management for 25 years; Starting with electronic archives for aerial photos, engineering drawings and maps Ram covered any relevant implementation in this segment from various perspectives: Applications, hardware, software utilities and input process automation.
Ram's background studies of mathematics and computer science is tightly coupled with years of practical management of software companies, system houses and military entities.
Ram unique experience positions him as an expert for initiating large scale projects of knowledge management, software development, vocabularies and thesauri deployment and solutions implementation.
Since 2000 Ram consults MOC and is responsible for the principal design and system evolution of MANA – The central system for collections cataloging and management, serving more than 35 museums in Israel as their major internal management tool.
During 2012-2017 Ram intends to manage a group of experts towards forming The Israeli Museums Portal in line with Europeana and Linked Heritage projects.
Download Curriculum Vitae (PDF, 129 Kb)