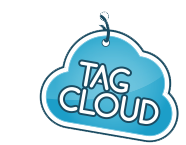 TAG CLOUD (Technologies lead to Adaptability & lifelong enGagement with culture throughout the CLOUD) is a European project co-funded by the 7th Framework Programme of the European Commission that will generate lifelong engagement with cultural heritage through social media, augmented reality and storytelling applications based on the cloud.
The project aims to increase the active participation of general public in cultural events and experiences, by inviting them to become participants in their own cultural experiences, contributing with new content, opinions, as well as sharing information with other people and heritage institutions, curators and researchers in the cultural area before, during and after the visit. It will be designed to be dynamically personalized and adaptive to the needs, preferences and interests of the individuals and the communities.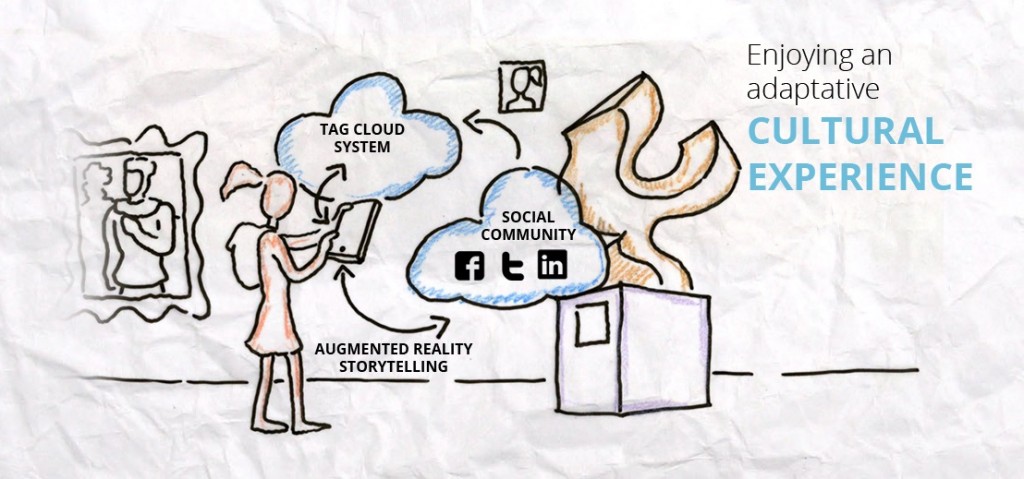 The methodology and interactive technologies, to be developed in TAG CLOUD, will result in introducing more people into cultural heritage activities, improving the quality of their engagement and increasing the frequency of their visits to cultural sites. The project foresees 6 interesting scenarios; moreover, the system will be tested in three pilot sites: an archaeological site that combines indoor and outdoor scenarios (the Alhambra of Granada in Spain), a traditional museum (Barber Institute of Fine Arts in United Kingdom), and a city with with different museums and cultural institutions (Sør-Trøndelag in Norway).
The group of partners is international and well-balanced: lead by Universidad Politécnica de Madrid (UPM), the project involves other universities and research centers (University of Birmingham, United Kingdom; SINTEF, Norway; and Fraunhofer Fokus, Germany), leading IT companies (BMT Group, United Kingdom; INMARK, Spain; OKKAM, Italy; and GEOMobile, Germany) and three cultural heritage institutions (Patronato de la Alhambra y el Generalife, Spain; Barber Institute of Fine Arts – as part of the University of Birmingham, United Kingdom; and Sør Trøndelag Fylkeskommune, Norway).

Partners:
Universidad Politécnica de Madrid (UPM, Coordinator) – Spain
Dr. María Fernanda Cabrera-Umpierrez (chiqui@lst.tfo.upm.es)
Eng. Patricia Abril-Jiménez (pabril@lst.tfo.upm.es)
Eng. Silvia de los Ríos Pérez (srios@lst.tfo.upm.es)
Stiftelsen SINTEF (SINTEF) – Norway
Dr. Jacqueline Floch (jacqueline.Floch@sintef.no)
Dr. Shanshan Jiang (shanshan.Jiang@sintef.no)
INMARK Estudios y Estratégias S.A (INMARK) – Spain
Ms. Yolanda Ursa (yolanda.ursa@grupoinmark.com)
Ms. Maria Eugenia Beltrán (xenia.beltran@grupoinmark.com)
Ms. Sabina Guaylupo (sabina.guaylupo@grupoinmark.com)
Ms. Mónica Hernández Urbina (monica.hernandez@grupoinmark.com)
BMT Group (BMT) – United Kingdom
Dr. Christos Giachritsis (cgiachritsis@bmtmail.com)
Mr. Luke Speller (lspeller@bmtmail.com)
Patronato de la Alhambra y Generalife (PAG) – Spain
Ms. Lucia María Pérez (luciam.perez@juntadeandalucia.es)
Ms. Belén Prados (belenprados@wonderbrand.es)
OKKAM s.r.l (OKKAM) – Italy
Mr. Paolo Bouquet (bouquet@okkam.it)
Ms. Barbara Bazzanella (bazzanella@okkam.it)
University of Birmingham – Barber Institute of Fine Arts (UOB) – United Kingdom
Dr Eurydice Georganteli (e.georganteli@bham.ac.uk)
Dr. Ioanna Koukounis (i.koukounis@bham.ac.uk)
FhG Fokus (FhG) – Germany
Mr. Florian Marienfeld (florian.marienfeld@fokus.fraunhofer.de)
Mr. Nikolay Vassilev Tcholtchev (nikolay.tcholtchev@fokus.fraunhofer.de)
GeoMobile Gmbh (GEOMOBILE) – Germany
Dr. Michael Gerhard (m.gerhard@geomobile.de)
Mr. Bastian Baranski (b.baranski@geomobile.de)
Sør Trøndelag fylkeskommune (STFK) – Norway
Ms. Gro-Anita Mortensen (gro-anita.mortensen@stfk.no)
Mr. Eistein Guldseth (eistein.guldseth@stfk.no)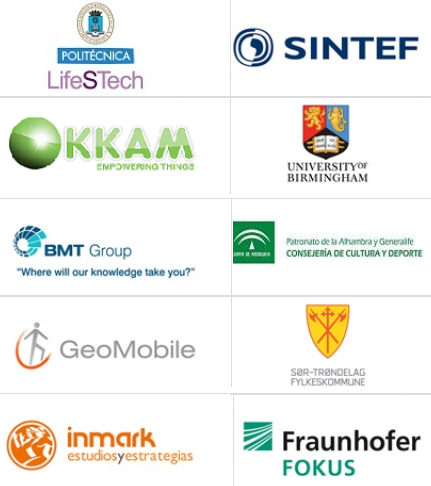 TAG CLOUD not only addresses the needs of the cultural heritage sector to engage users but is well aligned with European policies since culture promotion is at its hearts.
According to the European Commission President José Manuel Barroso "culture and creativity are important drivers for personal development, social cohesion and economic growth. Today's strategy promoting intercultural understanding confirms culture's place at the heart of our policies".