NIO ART STUDIO – set
NIO is a contemporary art studio, composed of artists who come from different countries.
The founders chose to set the studio in Italy, near Pisa, because of several reasons: to begin, Tuscany countryside offers beautiful landscapes and quiet and an inspiring nature with harvest fields, woods and wild animals. Such a pleasant environment is ideal for stimulating creativity.
Then, Tuscany is worldwide known for its rich artistic and cultural heritage, that always offers to any artist good cues for meditation and inspiration: Firenze, Pisa, San Gimignano, Volterra are a close surrounding and, beyond their art masterpieces, these cities are very lively about artistic events and festivals.
At last, being the group members also committed to sculpture, the renowned Carrara marble quarries, which are set in Tuscany's coastline, can be swiftly reached from Pisa.
NIO ART STUDIO – who we are
We are a group of different artists who joined together in order to work in their respective fields of artistic expression of figurative, performing and digital arts and also to carry on projects of fusion art.
Our countries are China, Italy and Australia: in these three countries there are different ways to think and to feel, different life habits and languages and we try to let these differences interact together.
We believe that the Chinese cultural heritage (Chinese Calligraphy, Chinese paintings, Buddhist and Taoist iconography, Minorities Traditional Dances etc.) can dialogue with the Mediterranean one (Greek, Etruscan, Latin figurative art and theater tradition) and the Australian one (Aborigines, Nature).
Western and Eastern traditions are our ground and the life without borders is the sky.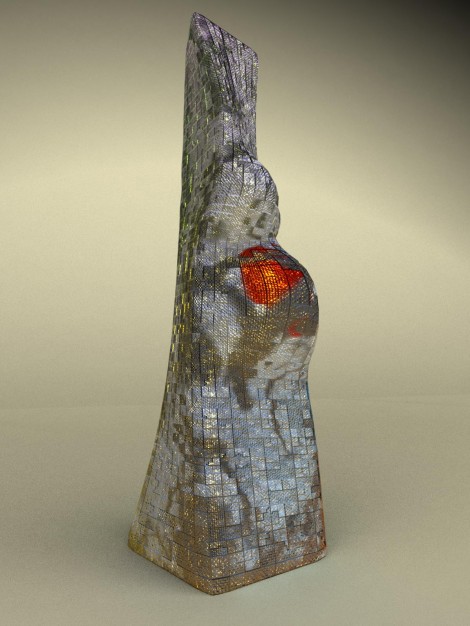 We study the traditional techniques and the digital technologies to create innovative languages.
We make art watching the nature, the social, the emotions, the mind.
Our different understandings of life complete with each other.
NIO ART STUDIO – what we do
1. sculptures, photographs, installations, acrylic painting, oil painting, performances, music
2. we participate in art activities
3. we organize meetings for experimental research and study
4. we organize workshops of Sculpture, Drawing, Chinese Painting, Chinese Calligraphy, Body expression
NIO ART STUDIO – Contact Us
The founders of NIO Art Studio are:
Performance/installation artist; she participated in European and Chinese art exhibitions and competitions. She directed avant-garde shows in European theatres, schools and squares. She participated in and won several Italian poetry competition.
Sculptor, multimedia artist; he graduated in 1997 at China Central Academy of Fine Arts in the department of sculpture. Besides sculptor and multimedia artist, he is a reporter and editor designers since 1998, for the Chinese government newspaper " Beijing Youth Daily".
 Ji Qiu
Artist and illustrator based in Sydney; specialist in wildlife art and scientific illustration, he has also an architect background. He participated in several Australian and international art exhibitions and competitions, where he was finalist and winner. He published many scientific illustrations and popular science articles in several magazines and websites.
Contacts: nioartstudio@gmail.com