RMIT University  is pleased to host the 20th International Conference on Cultural Economics, presented by the Association for Cultural Economics International (ACEI).
The Conference will be held in Melbourne, Australia, from Tuesday June 26th to Friday June 29th , 2018. The program chair is Prof. Alan Collins (University of Portsmouth, UK), ACEI president-elect.
Conference theme include: creative industries, technological disruption in the arts, international trade in art and culture, cultural festivals, network structures in the arts, culture and sustainable development, digital participation, big data in the arts and culture, sport economics, artistic labour markets, arts and cultural organisations, creative cities, funding the arts, cultural heritage, art markets, the economics of food and wine, Indigenous art and culture, performing arts, valuing the arts….and more!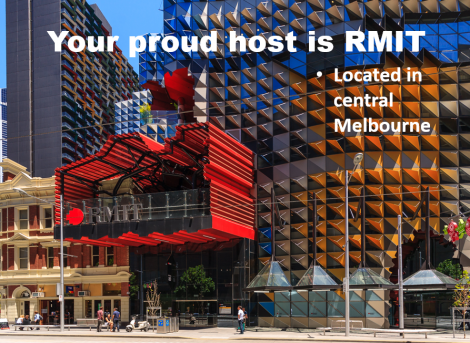 A Call for Papers is currently open until 31 January 2018
ACEI2018 aims to provide a forum for discussion on a range of issues impacting the arts and culture and for the first time the conference will also address issues related to sport. The conference brings together a range of academics from a number of disciplines that share an interest in empirically motivated research on topics related to the arts and culture such as creative industries, creative cities, art markets and artistic labour to name a few. The conference also welcomes the insights and contributions from professionals, arts practitioners, policy makers and arts administrators in developing a fruitful dialogue that connects theory with practice.
With the conference host, RMIT based in the Melbourne CBD, the location of ACEI2018 combined with the social and cultural programme that accompany the conference, will provide delegates an ideal opportunity to experience Australian culture and explore the city of Melbourne.
Website: http://sites.rmit.edu.au/acei2018/
Conference presentation (PDF, 1.49 Mb)