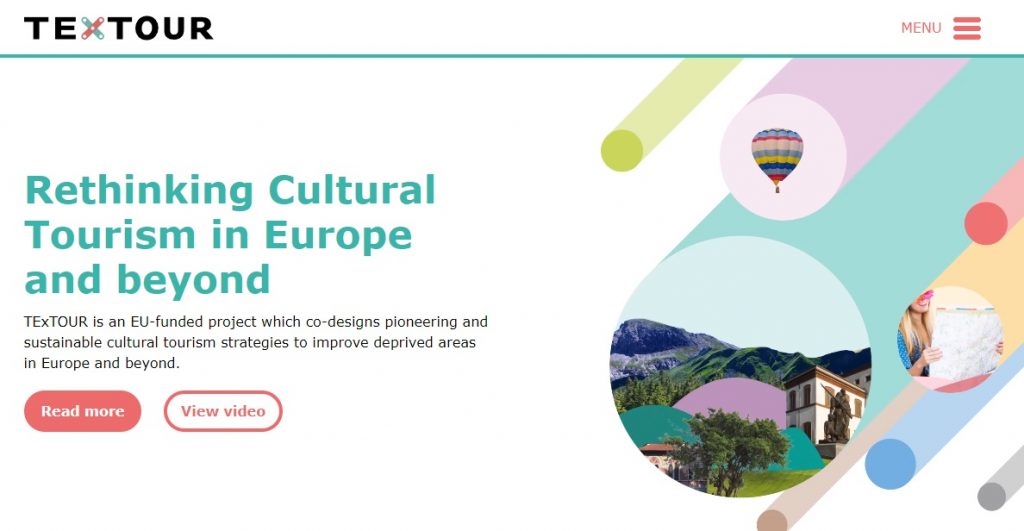 Cultural tourism is about managing cultural heritage and tourism in an integrated way. It's about working with local communities to create benefits for everyone involved, and this helps preserve tangible and intangible cultural heritage while developing tourism.
It is a common goal that INCULTUM and TExTOUR projects have peculiar ways to address, and for this reason a collaboration agreement was recenty established between them.
TExTOUR is an EU-funded project which co-designs pioneering and sustainable cultural tourism strategies to improve deprived areas in Europe and beyond. It also includes a variety of pilots with diverse and complementary characteristics, which enables the project's experts to develop a wide range of scenarios for inland and coastal areas, rural and urban, deprived remote or peripheral areas, facing multiple social, economic and environmental challenges.
More about this project: https://textour-project.eu/
The collaboration between the two projects is expected to generate mutual exchanges and benefits and to boost outreach to stakeholder communities in Europe and beyond.