The event was organized in the context of the eCult Skills project, which investigated the emergence of new job roles as a result of the latest ICT developments and their adoption by the museums, and aims to present project outcomes and discuss possible exploitation routes. It provided to scholars, museum professionals, organizations and networks, and ICT researchers and engineers, a forum to meet and exchange experiences, ideas and plans on the interplay between Culture and Technology and the new professional prospects this can lead to.
E-Space was presented during the workshop "Museums in the digital era". During the workshop, Alexandra Nikiforidou (PostScriptum) presented "Europeana Space" hackathons and demonstrators as best practices for community engagement and digital content re-use, that enable cultural organisations to create value from their collections.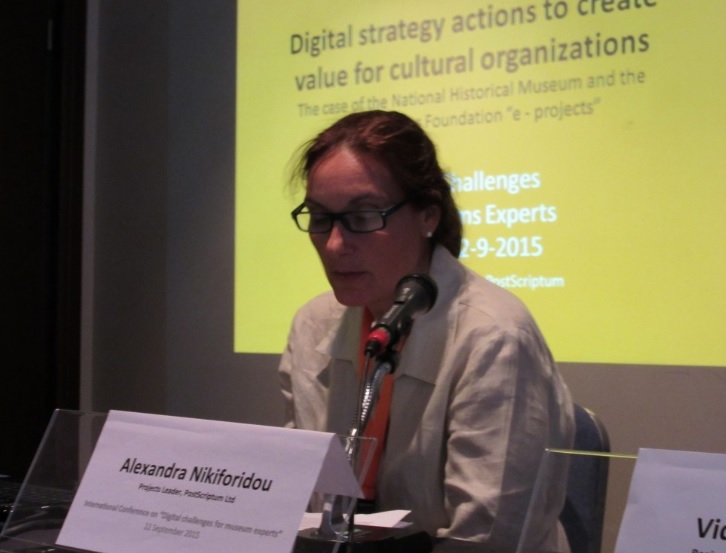 The conference attracted about 100-120 attendees from the scientific community, higher education and research, culture professionals, Policy Makers,  ICT, academy, and of course general public; The vast majority was Greek audience but other countreis represented were UK, Germany, Portugal, Slovenia, France.
Leran more on the event: http://ecultskills-conference.eap.gr/