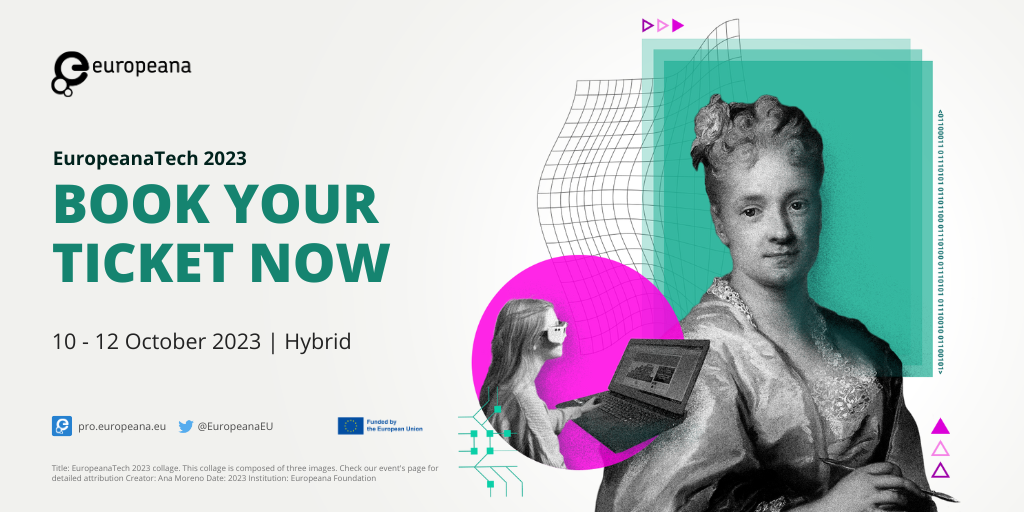 EuropeanaTech is the community of experts, developers, and researchers from the R&D sector within the greater Europeana Network Association, that coordinates research and development endeavors that seek to improve the standing of European digital cultural heritage and facilitate knowledge across the sector at large.
EuropeanaTech Conference 2023 will take place in The Hague, the Netherlands, from 10 to 12 October 2023, and is aimed to all tech-minded professionals, developers, researchers and students working in and around digital cultural heritage across the globe. It will be a fantastic opportunity to meet with, learn from and work with your collegues, as well as to become part of a community dedicated to Tech in culture, and explore the challenges and opportunities that topics such as AI and 3D bring to the sector.
The Conference is organised in collaboration with the EuropeanaTech community, the Europeana Network Association's community of experts from the R&D sector. It will be the fourth EuropeanaTech conference, reviving and continuing the series after successful previous editions in Vienna, Paris and Rotterdam. It will be a predominantly onsite event, with some options for online participation.
Here you can find the programme of the event
To get updates on the call for proposals, ticket sales and more, register through the following link.