The National Historical Museum in Athens, in collaboration with Europeana 1914-1918, the Facts & Files International Initiative and PostScriptum, organized a manuscript transcript competition from the period of the First World War in the framework of the international campaign "Transcribathon Europeana 1914-1918" which organizes similar Marathon transcriptions of war documents throughout Europe.
The event is organized on the occasion of the International Museum Day (18/5) of ICOM – Hellenic National Committee, whose theme is "Museums and (networks) this year. New Approaches, New Audience", and took place in the Old Parliament Hall, supported by the General Archives of the State, the Great Music Library of Greece "Lilian Voudouri" and the Center for the History of Thessaloniki.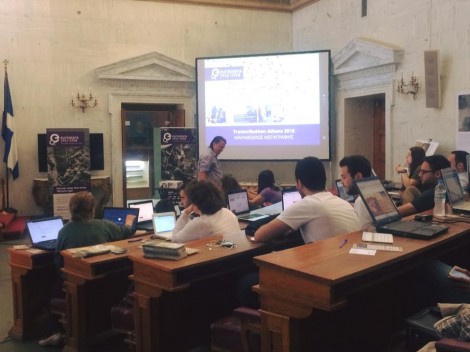 Participants performed real work of transcription from digitized documents that contain handwritten information, often difficult to deciphrate, and they learned the techniques used by experts to access information sources, as well as details of the era of World War I.  The trascriptions will be then published on Europeana.eu portal, and will be a permanent resource for further historical research and education.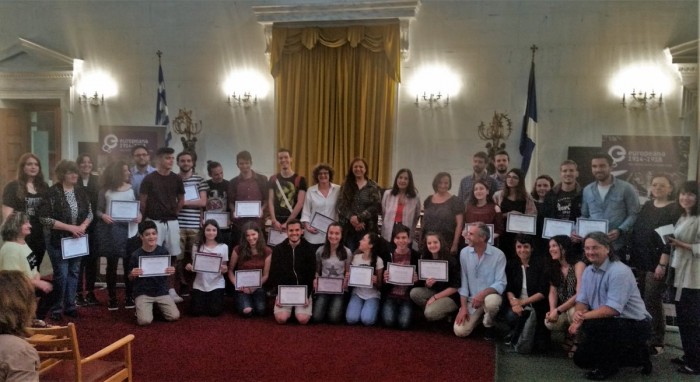 The winners are teams: Athens2, Athens1 and Athens5 in the categories Transcription, Enrichments and Presentation. All participants of the Athens Transcribathon 2018 jointly transcribed over 1100000 characters of 769 documents. Such collective and participative work supports the dissemination of our cultural heritage and the enhancement of the accessibility of knowledge.