The video clips of all the presentations of the PREFORMA Open Source Workshop are now available on the event website.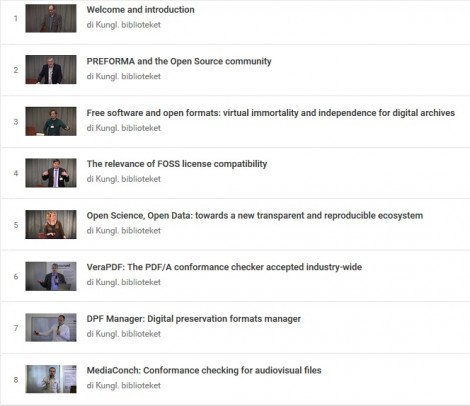 The workshop, hosted by the National Library of Sweden on April 7, 2016, featured keynote presentations by representatives from the PREFORMA project and the open source community, live demonstrations of the three conformance checkers for electronic documents, images and AV files by the suppliers working in the project (veraPDF, Easy Innova, MediaArea) and an informal networking event where attendees can share experiences, meet the PREFORMA developers and learn about the tools.
View here all the video recordings.