From futuristic car design to helping children with dyslexia, Innovate magazine showcases the diverse range of applied research activities taking place at Coventry University.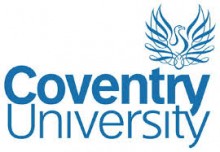 Coventry University's approach is in facts "Research Excellence with Impact" and in the years the University has earned a strong reputation for enterprise and innovation, which helped to secure the Times Higher Education "Entrepreneurial University of the Year" award in 2011 and the status as "Modern University of the Year" in 2014.
The Summer 2014 issue of the Innovate magazine features a 2-page article about Europeana Space, developed by the Project's Coordinator Sarah Whatley and by Marion Doyen, Business Development Manager at Coventry University.
The article explains the purpose of Europeana Space, as well as its structure and objectives, and states the ultimate aim of our project: to stimulate jobs and growth in and across the creative industries, through the creative reuse of digital cultural content.
Download the full article here (PDF, 248 Kb)
Download current and past issues of Innovate here: http://www.coventry.ac.uk/research/research-excellence/innovate-magazine/