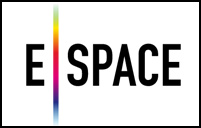 Speakers: Sarah Whatley (Coventry University, project's coordinator), Charlotte Waelde (University of Exeter), Prodromos Tsiavos (Postscriptum), Frederik Temmermans, Peter Schelkens, Ann Dooms (iMinds).
A workshop focused on IPR that considers content rights in a non traditional way. Rather than only focussing on different licensing models, this workshop aimed to make content providers aware of technical frameworks and advances that support better management of licenses.
The workshop took place at h. 9.30 – 17.30; the programme included business lunch and an evening reception with networking session at h. 18.00 – 19.30.
For more info: www.europeana-space.eu/ipr-workshop/
Learn More about Europeana Space: www.europeana-space.eu