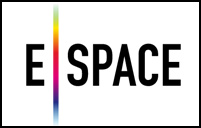 Important appointments organized by Europeana Space project in March 2015!
The objective of Europeana Space is to increase and enhance the creative industries' safe use of digital cultural content available in online repositories, by delivering a range of resources to support their engagement. This will help unlocking the business potential of digital cultural heritage.
Both events are free entrance upon registration and stakeholders representing European creative industries, technology-based enterprises, the cultural heritage sector and higher education are warmly invited to join.
IPR WORKSHOP: 2nd March 2015, Coventry (UK)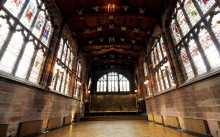 www.europeana-space.eu/ipr-workshop/
Confirmed Speakers: Sarah Whatley (Coventry University, project's coordinator), Charlotte Waelde (University of Exeter), Prodromos Tsiavos (Postscriptum), Frederik Temmermans, Peter Schelkens, Ann Dooms (iMinds).
A workshop focused on IPR that considers content rights in a non traditional way. Rather than only focussing on different licensing models, this workshop aims to make content providers aware of technical frameworks and advances that support better management of licenses.
The workshop is planned h. 9.30 – 17.30, including business lunch and an evening reception with networking session h. 18.00 – 19.30.
TECHNICAL WORKSHOP: 23 March 2015, Brussels (Belgium)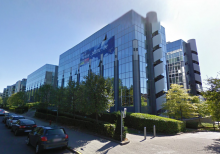 www.europeana-space.eu/technical-workshop/
Confirmed Speakers: Antonella Fresa (Promoter srl, Technical Coordinator), Nasos Drosopoulos (National Technical University of Athens).
In this technical workshop it will be presented the architecture and implementation choices for the Technical Space, specifically:
The Data Infrastructure that includes the retrieval and storage layers for content and metadata from available sources.
The Metadata Processing Unit that integrates available services for the management and manipulation of metadata resources.
The Access APIs that constitute a set of interfaces that will be made available for the delivery of resources and the creation of applications.
Discussion and interaction with invited stakeholders will focus on validating and expanding the specification of functional and non functional requirements of the Technical Space in order to fulfil the needs of a wide user base.
The workshop opens with a public session including lunch/networking, on the 23rd March 2015 h. 9.30 – 14.00. The second part of the workshop, which continues until the 24th March is on invitation.
Learn More about Europeana Space: www.europeana-space.eu