The International Federation of Television Archives (FIAT/IFTA) promotes co-operation amongst television archives, multimedia and audiovisual archives and libraries, and all those engaged in the preservation and exploitation of moving image and recorded sound materials and associated documentation.
The FIAT/IFTA Annual World Conference is one of the most important events in the sector and the 2014 edition, hosted by Europeana Space partner NISV, included as keynote speaker Harry Verwayen, deputy director of Europeana Foundation.
The main audience of the conference is composed by archivists with audiovisual material. Harry brought up the Europeana TV pilot as an example for how Europeana can be useful for TV professionals: in what way can archivists use their audiovisual material to help TV professionals in the broadcast industry? He then discussed the elderly scenario, developed as an use-case of the pilot, as an example.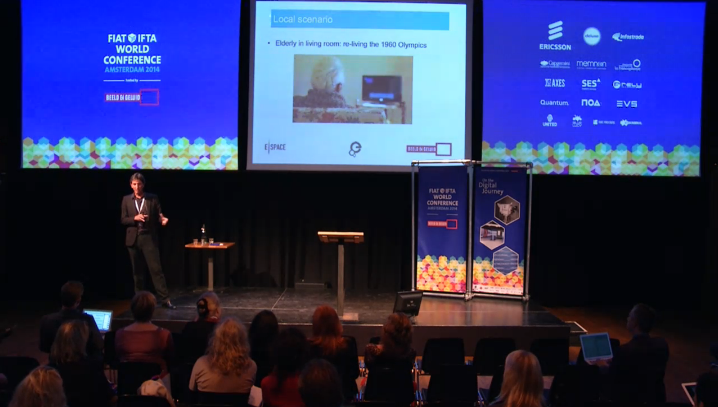 Website FIAT/IFTA: http://fiatifta.org/