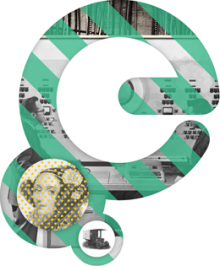 The second international EuropeanaTech conference will be held on February 12th and 13th 2015 in Paris, France.
The conference will showcase the most recent technological developments and innovations in the context of cultural heritage. From standardisation efforts, lessons from daily practice, fundamental research themes and disruptive innovations as proposed by businesses.
EuropeanaTech 2015 will bring the international network of technical specialists from memory organisations, research institutions and creative industries together to network and share progress. It will discuss topics that the Europeana community should address, and advise on the technical development of Europeana and related initiatives. EuropeanaTech 2015 is aimed at creative innovators in the heritage domain, ranging from staff contributing to institutional strategy, R&D software developers, academic researchers, managers of future oriented projects and so on.
PREFORMA project will be represented at the Conference through The Netherlands Institute for Sound and Vision, community manager of EuropeanaTech and partner of PREFORMA.
Learn more about the conference programme  here.
Source: http://www.europeanatech2015.eu/about/