On 4-5 December 2014 in Pisa it was held a very important international conference of project RICHES, with which Europeana Space has signed a cooperation agreement. Sarah Whatley and Tim Hammerton participated in the conference, that was organized by partner Promoter (also partner in RICHES).
Europeana Space poster was displayed in the poster session of the event together with the 6 Pilots posters, and booklets were distributed to the +100 attendees of the conference. The big roll-up banner of the project made a very good impression in the corridor of one of the rooms.
The posters are also showcased in the Digital Exhibition web page associated to the Conference.
Below, Antonella Fresa talking with attendees in the room devoted to the poster session, and in the backgroud the Europeana Space poster and some of the pilot posters.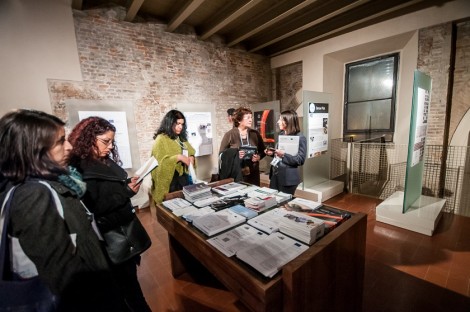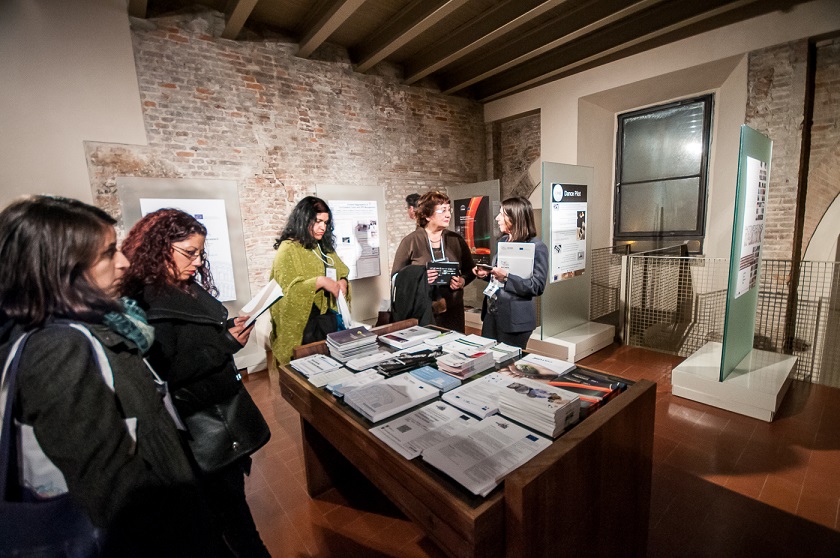 Website of the conference: http://pisaconference2014.riches-project.eu/
Official website of RICHES: http://www.riches-project.eu/