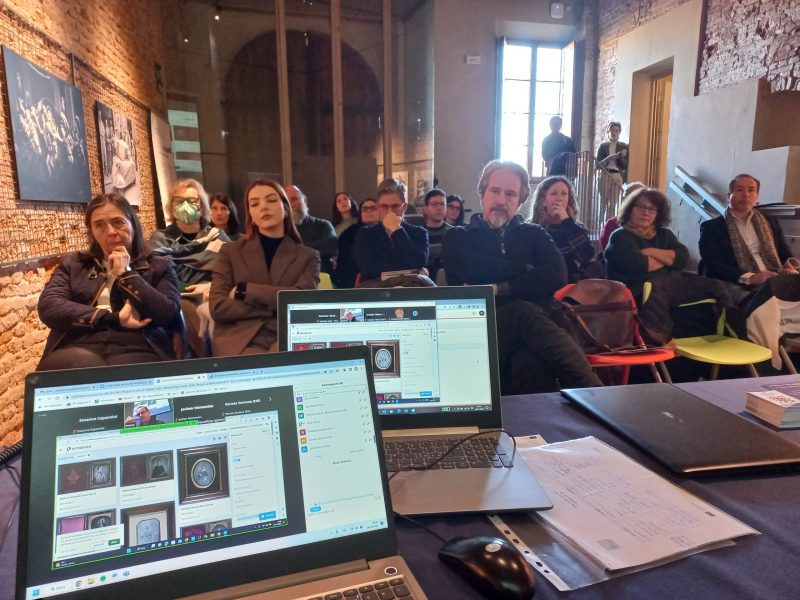 Organized by Photoconsortium in collaboration with Europeana Foundation, this training session is dedicated to cultural heritage institutions who don't know or know little about Europeana but would like to hear more and discover how to participate. The training was organized as part of the European Data Space for Cultural Heritage project that supports capacity building in the digital transformation of the cultural heritage sector.
The session was a hybrid event that took place in Pisa at Museo della Grafica and online via Zoom, with ca. 30 participants onsite and a peak of 48 online.
Welcomed by the Museo della Grafica Director Prof. Alessandro Tosi and local authorities, and introduced by Antonella Fresa (Photoconsortium), the training focused on various aspects:
understanding the process of aggregation, the quality requirements of the Europeana Publishing Framework, the open access approach and the copyright challenges on protected content, with talks by Ilektra Osmani and Ariadna Matas (Europeana Foundation)
learning about best practice and recommendations on 3D digitization, with information about the important EU funded Vigie Study 2020/654 about quality in 3D digitized cultural heritage coordinated by Marinos Ioannides of the Cyprus University of Technology; and a presentation about the challenges of digitizing ancient daguerreotypes in 3D by David Iglésias Franch (CRDI/Ajuntament de Girona)

exploring how the collections can be promoted and made more visible and reusable, especially in the context of education and research, with a short talk by Valentina Bachi (Photoconsortium) who also conducted a short post-session interactive survey.

All the slides presented by the speakers are available HERE.
Invito (PDF, 552 Kb)
---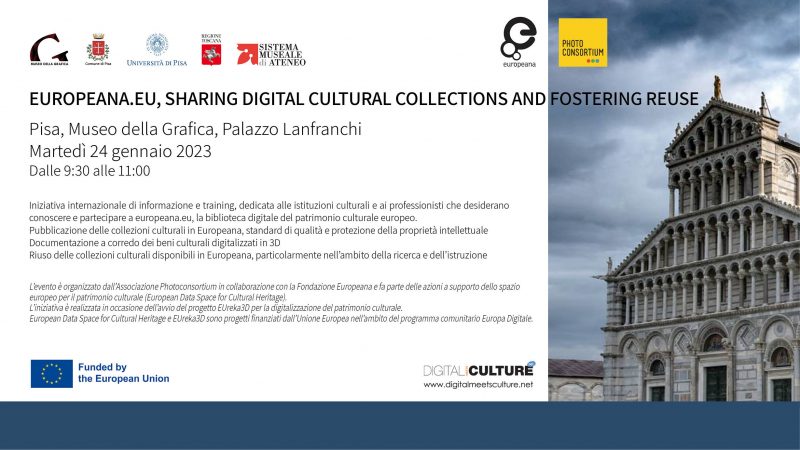 ---
This action is part of the European Data Space for Cultural Heritage activities, financed by the Digital Europe Programme of the European Union.