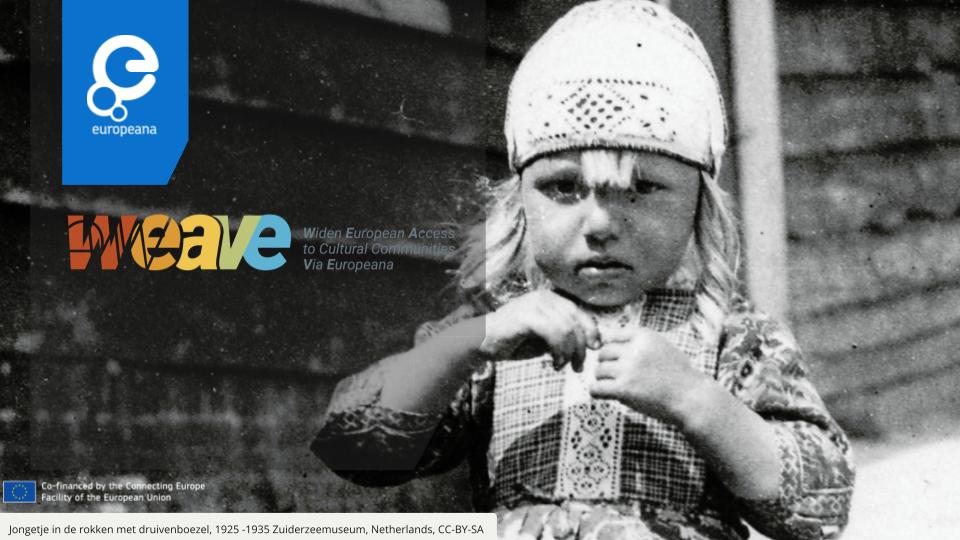 A calendar of WEAVE events programmed for February-March 2022 has focus on capacity building. The effort is devoted to cultural heritage institutions and to cultural managers, professionals, students, researchers, and communities.
A series of Europeana WEAVE events is specifically focused to support a more diverse and inclusive cultural heritage sector. These are four exclusive capacity building events on the topics of diversity and inclusion, to get a better understanding and inspire each other on how cultural institutions can play their part in a more diverse and inclusive sector.
The four short events will be carefully planned and moderated by WEAVE partners with the support of Europeana Foundation. Dates are: 11, 18, 25 February and 10 March, h. 13 CET. The events are supported by a workbook that attendees can use for the entire series. The events series is an iterative process and, ideally, participants join all the events.
More information, details and registration available here: https://weave-culture.eu/capacity-building/