Dear followers of E-Space project,
I am very pleased to tell you that the final project review went very well and we have been awarded an 'excellent' for the project. Moreover, the reviewers described the project as 'exceeding expectations'. This is a wonderful outcome and reflects the very hard work that all of you have contributed to the project. So this is by way of saying a warm 'thank you' to you all who followed and participated to the success of this project. 
Although the funding period is over and the project is now at an end, there are expectations that we will continue to fly the flag for E-Space with additional work on the E-Space Portal, MuPoP and other activities, including the MOOC, that can continue to demonstrate the success and future impact of E-Space, so this is not really an end and I am certain that we will be connecting again.
Sarah Whatley, Coventry University, project coordinator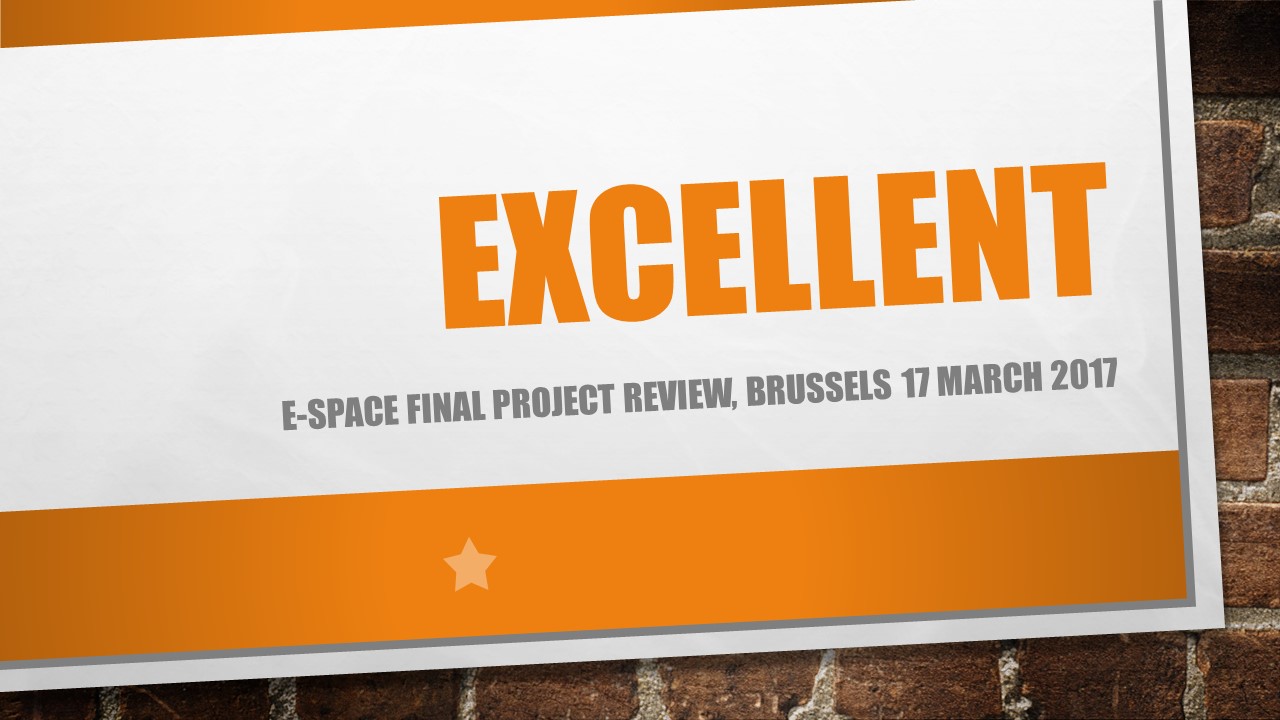 FOLLOW E-SPACE AND JOIN OUR BPN:
The E-Space Portal: http://espaceportal.eu/
The project website, giving access to all the knowledge produced by E-Space and to the tools developed by the Pilots: http://www.europeana-space.eu/
The E-Space for Education miniportal: http://www.europeana-space.eu/education/
Twitter: https://twitter.com/EuropeanaSpace