On 2 May 2017 the National Library of Estonia launched a MuPoP exhibition in the Library's foyer. The exhibition introduces one book illustration stored in the National Library together with famous film tunes, creating a nostalgic but also educating effect. The exhibition app was prepared by the Amsterdam-based company Noterik which specialises in multimedia apps. The technology of the Pop-Up Museum was developed in the framework of E-Space EU-funded project (2014-2017), of which the Estonian Ministry of Culture (EVK) was a prominent partner too.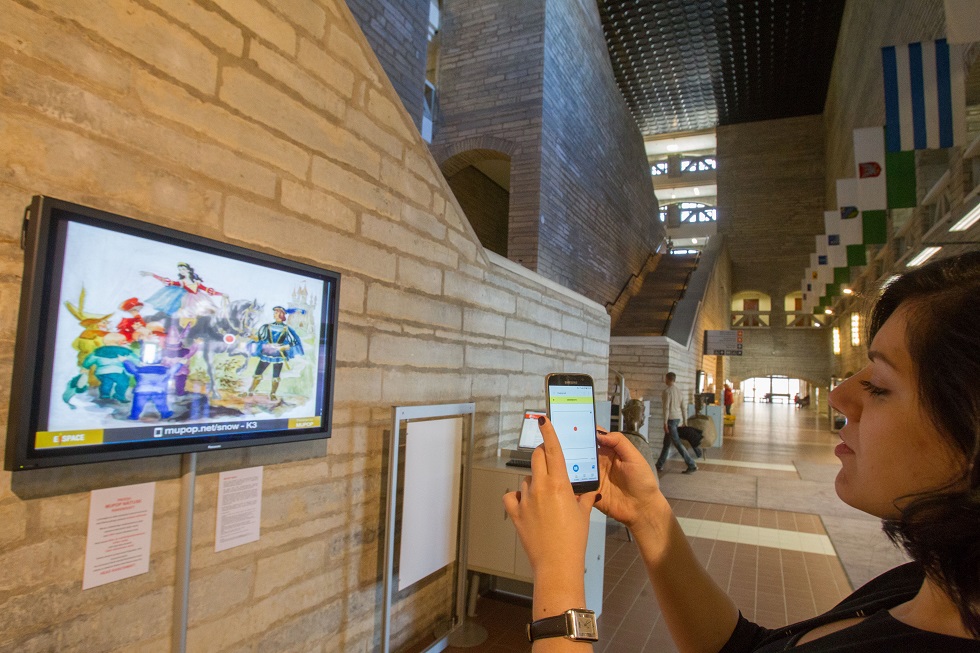 The app introduces one original illustration to "Snow White" by the renowned Estonian illustrator Siima Škop, accompanied by Estonian film music. Each tune has been matched with the characters and objects on the illustration. The app enables to introduce to the younger generations the beautiful film music written by Estonian composers for well-kown films ("Karoliine hõbelõng", "Nipernaadi", "Mehed ei nuta", "Siin me oleme", "Hukkunud Alpinisti hotell", "Nukitsamees", "Kevade", etc.).
The National Library's digital archive DIGAR enables to browse through many other book illustrations, and all are welcome to the Art and Music Reading Rooms on floor 8 of the National Library to discover the original illustrations and sound recordings from the Library's collections.
The exhibition was prepared by Rena Tüür and Katre Riisalu from the Fine Arts Information Centre, and it celebrates the Year of Children's and Youth Culture. The original illustrations by Siima Škop to "The Sleeping Beauty" can be seen in the reading area on floor 5 until 31 May.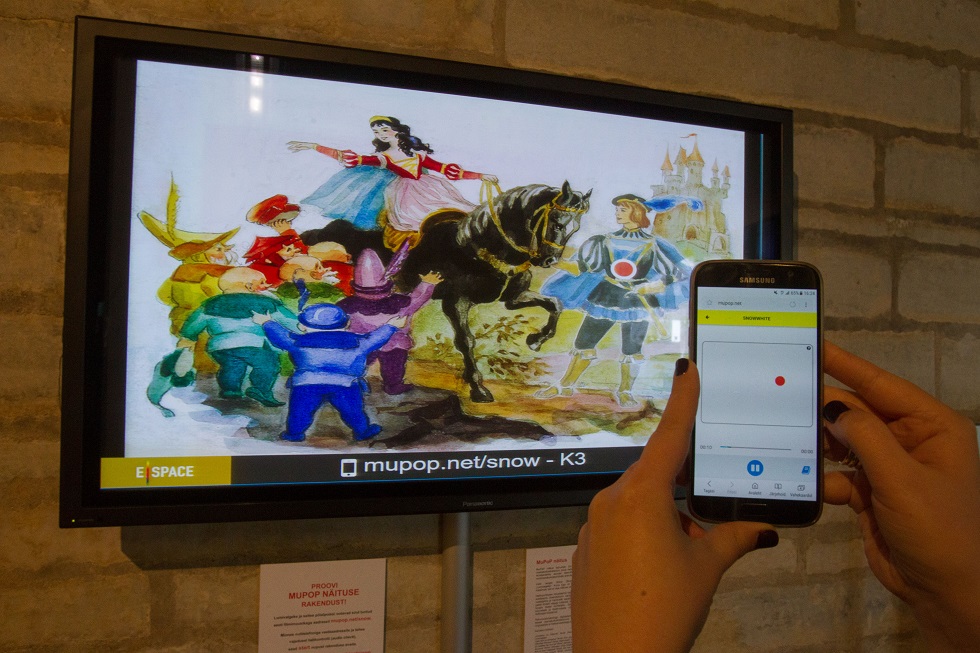 Additional info:
Contact at Estonian National Library:
Ave Tölpt, Head of Exhibitions, Ave.Toelpt @ nlib.ee
Katre Riisalu, Head of Fine Arts Information Centre, Katre.Riisalu @ nlib.ee
Terje Talv, Marketing and Communications Manager, Terje.Talv @ nlib.ee