The conference MW17: Museums and the Web (this year taking place in Cleveland, Ohio, April 19-22) will feature advanced research and exemplary applications of digital practice for cultural, natural and scientific heritage.
During the conference, a 1-hour demonstration by Brigitte Jansen from the Netherlands Institute for Sound and Vision, will showcase the exhibition tool developed by E-Space project: the Pop-Up Museum (MuPop).
MuPop is a tool that brings digitized cultural objects back into the physical museum space. It lets curators easily build an (interactive) storyline for a local installation in a museum setting, or at other locations.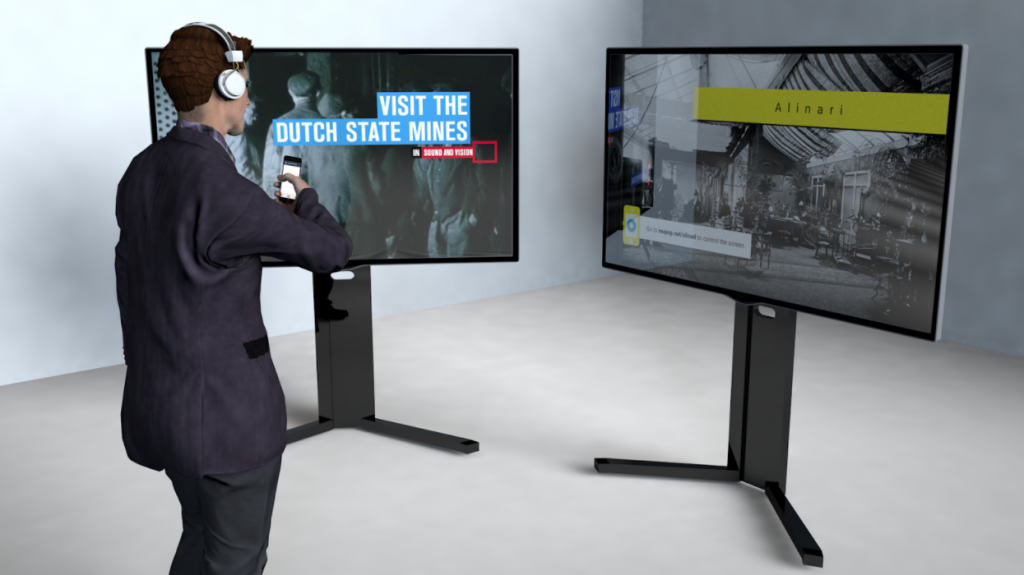 The idea is that people walk into a room and use their own mobile phone to interact with an exhibition that is displayed on big screens inside the room. The interaction includes (1) content selection (what do you want to see), (2) navigation with a chosen theme/subject, (3) interaction with a specific art-work (4) answering more education / triggering questions in relation to the art-work.
The goal is to engage user participation with cultural collections, by transferring a casual passerby into a museum visitor with our pop-up museum which is interjected into an existing space.
More about MW17: http://mw17.mwconf.org/
More about MuPop: http://www.europeana-space.eu/pop-up-museum/